Tista' taqra bil- Malti.
The Nationalist Party and Opposition are proposing a special aid package for businesses in Gozo in view of the challenges that the coronavirus situation is imposing on the business community.
During a press conference addressed by the PN leader Adrian Delia and MPs Chris Said and Kevin Cutajar, it was stated that the government failed to meet with the Gozo business community to address their situation.
Adrian Delia said that Gozitans need to know what measures can safeguard their jobs as the economic model for Malta does not necessarily apply to Gozo.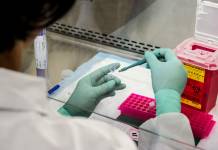 The PN leader explained how Gozo's economy depends on the tourism sector more than the Maltese economy depends on it. He then mentioned how in Gozo there are already people who have lost their jobs due to the current situation.
Adrian Delia said that the special aid package should be addressed to all those businesses in Gozo and workers whose income depend on tourism and other economic sectors affected by the coronavirus situation.
It was also explained that the tourism sector contributes to 50% of Gozo's GDP while in Malta tourism contributes to 20% of the GDP.
The PN leader also said that unfortunately in Gozo there is no public hospital since the labour government had decided to give the concession of the Gozo General Hospital to a private company.
MP Chris said that in Gozo there is no swabbing centre and tests need to be delivered to Malta for further testing. He said that it is a shame that the Gozitans do not have the standards of medical service as in Malta. Chris Said said that this is the result of the concession agreement government made with Steward healthcare.
MP Kevin Cutajar said that the Gozitans are worried if cases of local transmission are present in Gozo.
He also mentioned those employed with the Gozo Channel as they are worried if they will manage to keep their job since fewer people are visiting Gozo.
Cutajar then referred to the swab tests carried out in Gozo which need to be delivered to Malta. He said that this means that it will take longer for Gozitans to receive their results.
PN MP Kevin Cutajar said that he cannot understand how many beds are allocated in Gozo for patients who contract coronavirus and how many of the beds are allocated for intensive care.
If you want to be the first to receive the latest news on the coronavirus in Malta, download the Newsbook APP here.