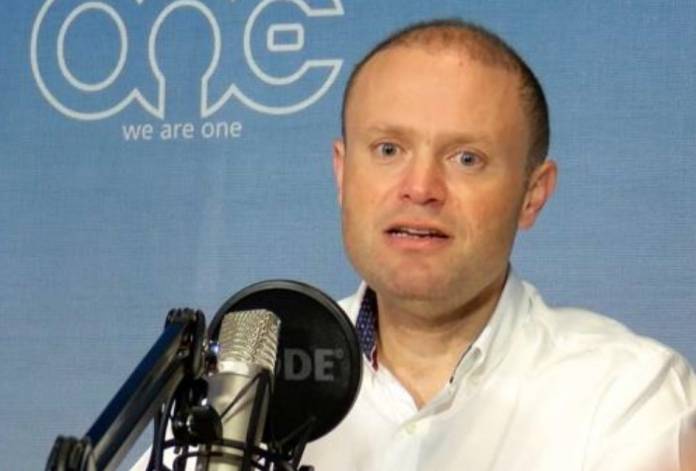 Tista' taqra bil- Malti.
Partit Laburista leader Joseph Muscat described the upcoming leadership race as a unifying process for the party. Muscat announced that he will step down in January.
Progress in Daphne Caruana Galizia's murder investigation sparked the resignations of Konrad Mizzi from his ministerial post and OPM Chief of Staff Keith Schembri. The latter remains under investigation in relation to the murder, tampering of evidence and a phantom job given to the self-confessed middleman Melvin Theuma. Muscat announced his resignation after murder suspect and 17 Black owner Yorgen Fenech was arraigned in court.
In a radio interview on the party's media ONE radio, Muscat said that unlike the rival party's leadership race, which "divided and destroyed Partit Nazzjonalista into thousand pieces in such a way that it could never consolidate", Partit Laburista was undergoing a different experience during this unexpected leadership campaign.
Muscat remarked that the open process included a 'civil discussion' between the two contestants. He added that he was proud of how the process was unfolding.
Egrant inquiry report
During the interview, Muscat defended his decision against the publishing of the Egrant inquiry report. Despite having said that he would, Muscat referred to the advice he was given by the Attorney General against the publishing of the report due to possible repercussions on ongoing investigations.
The main conclusions of the Egrant inquiry report were published in July 2018. It was only after a legal battle, that the Opposition Leader Adrian Delia obtained a copy upon appeal. The Nationalist Party media subsequently published the report since the court decision did not prohibit the Opposition Leader from doing so.
Muscat said that he did not interfere with the ongoing Police investigations after Magistrate Aaron Bugeja who led the inquiry ordered various investigations.
According to the outgoing Prime Minister, he has shouldered political responsibility perhaps even more than he should have. He added that Opposition MPs who had lied about him failed to shoulder responsibility.
Muscat said that the Egrant inquiry report confirmed that someone had falsified documents in an attempt of framing up him and his wife. He added that whoever did it, tried to destabilize the country.