St. Julian's Mayor Albert Buttigieg in a Facebook page said that it seems laws are optional for certain individuals. He was reacting to the incidents that occurred in an establishment in Paceville on New Year's Eve.
Videos on social media showed a massive brawl with 50 people involved. Three individuals aged between 33 and 36 were hospitalised following the fight.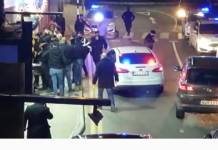 Buttigieg said, it was unfair for all the business that are following the restrictive measures. He questioned how such a large gathering was allowed.
The Mayor thanked the Police and Malta Tourism Authority for their hard work. However, he reiterated that such incidents will only damage the touristic attractiveness of the locality.