Tista' taqra bil- Malti.
Latvian health authorities are advising against travel to Malta because Malta's infection rate is still considered as high when compared to the country's population.
A document published by the Latvian Government shows that Malta was left out of the list of countries it is advisable to travel to by just a few numbers, based on the infection rate in the past 14 days.
Since Malta's infection rate is 25.6, the authorities deemed this too high for Latvians to travel to the Mediterranean island. The other five European countries in which it is not advised to travel are Sweden, the United Kingdom, Belgium, Ireland and Portugal.
Regarding countries such as Spain and Italy, the authorities encouraged the public to think twice about travelling there and evaluate the reason why it would go there.
Malta's Superintendent of Public Health, Prof. Charmaine Gauci, answered abruptly when asked by journalists whether there is a date when the airport will open. She said that no decision has been taken yet in this regard.
Malta's airport closed down on the 21st of March when Prime Minister Robert Abela announced that only planes carrying freight would be allowed, as well as others which would be permitted to land in Malta for humanitarian reasons. This legal notice was extended and is valid till the 15th of June.
Latvia's recommendations about travelling in European countries: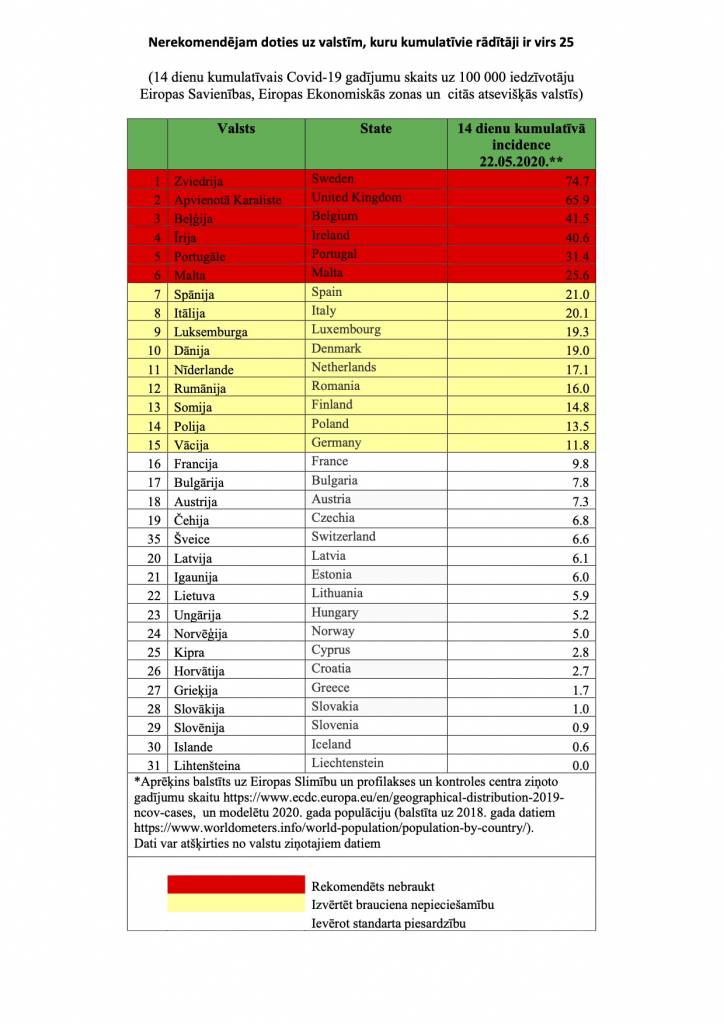 If you want to be the first to receive the latest news on the coronavirus in Malta, download the Newsbook APP here.