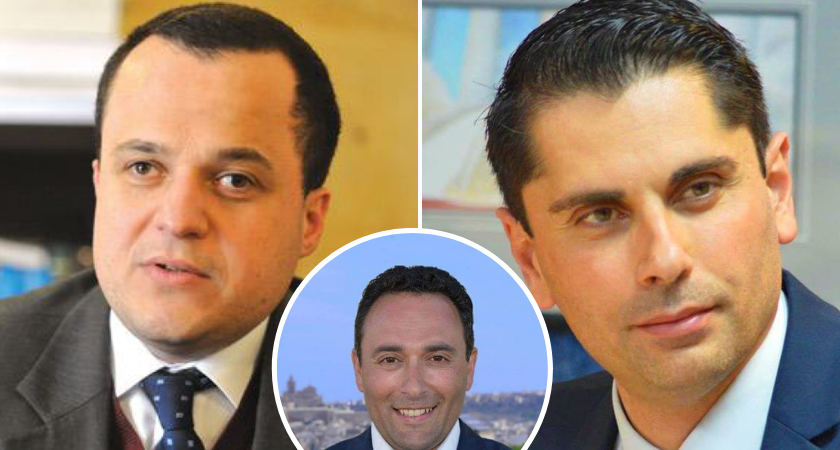 Tista' taqra bil- Malti.
The resignation of PN MP Stellini has left one seat available, and currently the question is, will it be Kevin Cutajar or Jean Pierre Debono?
The main argument being used in this debate which is being argued on social media is that the absence of Stellini should be replaced with another Gozitan candidate. However, this argument could raise problems from PN Leader Adrian Delia, who could possibly opt for Jean Pierre Debono, as the former MP had resigned following the 2017 elections to leave space for Delia.
In his letter of resignation, Stellini said that he no longer felt that the country's politics is benefiting the Maltese and Gozitan population, as we are suffering from divided politics.
Read: Stellini's resignation letter; "Politics is no longer benefiting the country"
Nationalist Member of Parliament Therese Comodini Cachia, who was elected as an MP on 2 districts and had therefore given up one of her seats which was later taken by David Stellini, insisted that Kevin Cutajar in an intelligent person who is determined to continue showing willingness the same way he did in local politics. She believes that Cutajar should be co-opted in Parliament.
MP Karol Aquilina insisted that it is appropriate to keep the same Gozitan representation in Parliament, and therefore instead of David Stellini, the PN should choose Kevin Cutajar. Aquilina concluded saying that Cutajar has not let his disability be an obstacle in his life. He reminisced to 20 years ago, which was the first time he met Cutajar during their legal studies at the University of Malta.
While many agreed with Aquilina, some criticised his message and said that he should leave these discussions to be handled internally.
Robert Musumeci, architect and Government consultant wrote on Facebook that the natural choice should be Debono, as a payback to what he had done during the General Elections, where he gave up his seat after being elected. Musumeci added that this choice might be resisted. He stated that if Debono does not want this position, the seat should be given according to geographic representations.