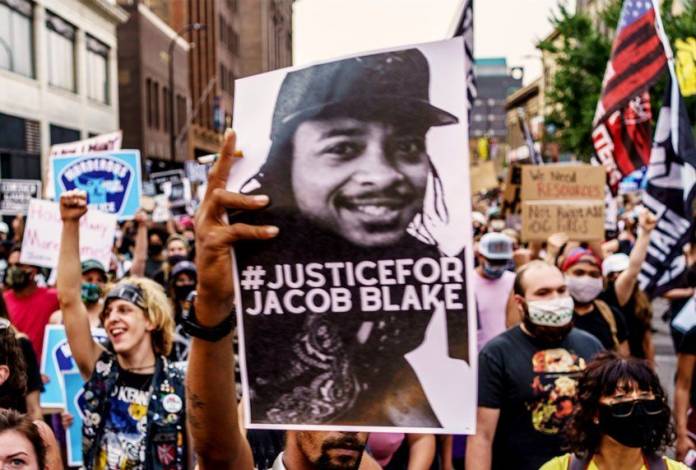 Jacob Blake, 29, who was shot seven times by a Kenosha, Wisconsin, police officer on Sunday, has been handcuffed to his hospital bed despite being unable to walk and being heavily investigated, his father said on Friday.
In an interview that Jacob Blake Sr, father of Jacob Blake Jr, gave to CNN, he described a hospital visit he had two days ago, where he found his son shackled to the bed but he could not get up since he has been paralyzed.
His father reportedly said: "He grabbed my hands and began to weep and he told me that he was having hallucinations. He said 'Daddy, Daddy, I love you. Why did they shoot me so many times?' I said, 'Baby, they were not supposed to shoot you at all."
Lawyers acting for the Blake family have said Jacob Blake has damaged spinal cord, spine, stomach, kidneys and liver, has lost most of his colon and has no bowel or genital function.
His father explained that it is not clear why his son is handcuffed and whether he is under investigation.
The circumstances that led up to Blake's shooting are still under investigation.
Wisconsin Attorney-General Josh Kaul said officers were called to an address after a woman reported that "her boyfriend was present and was not supposed to be on the premises".
The officers initially tried using a taser against Blake while trying to arrest him. After Blake opened his car door, officer Rusten Sheskey – who has been in the Kenosha Police Department for seven years – fired seven shots into Mr Blake's back.