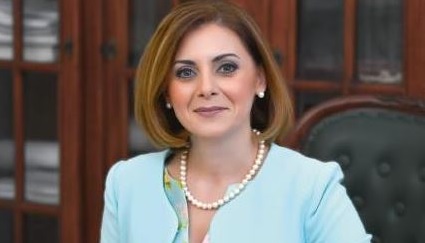 Tista' taqra bil- Malti.
Former Gozo Minister Justyne Caruana will be contesting the next general election. Caruana resigned as minister after a report which revealed that Caruana's husband had travelled to London with Daphne Caruana Galizia murder suspect Yorgen Fenech to watch a football match at Chelsea FC's Stamford Bridge Stadium.
In a Facebook post, Caruana made known her intentions to seek re-election in the next general election.
She thanked those who have shown solidarity with her in "this difficult moment". Speaking about her tenure as minister, Caruana said she was proud of the work she had carried out. 'As the Prime Minister said, many people benefited,' she wrote. Caruana added that unprecedented results were achieved on Gozo.
Caruana said that as 45-year-old, she still has 'a lot to offer to the people and the country'. She explained that she will continue with her work as a Member of Parliament and will then seek re-election on the thirteenth district. She added she will do so, to increase Partit Laburista's majority in Gozo.
Newly appointed Prime Minister Robert Abela accepted Caruana's resignation on Monday following the report on her husband, former Deputy Police Commissioner Silvio Valletta holidaying abroad with Electrogas director, 17 Black owner and Caruana Galizia murder suspect Yorgen Fenech. At that time, Fenech was already a person of interest in the murder investigation.
Valletta had been ordered off the murder investigation following a court ruling by Judge Silvio Meli after a court application by the Caruana Galizia family in which Valletta was accused of a conflict of interest. Judge Silvio Meli had upheld their request and ordered Valletta off the investigation. He then had suspended himself from the investigation during appeal procedure.
The former Deputy Commissioner is under police investigation following the media reports.