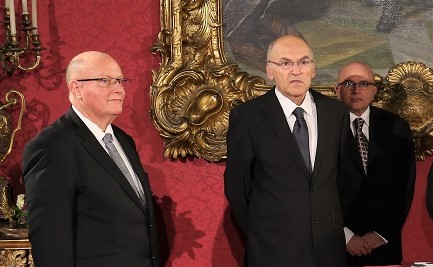 Tista' taqra bil- Malti.
The Court of Appeal has rejected an appeal by the Attorney General that rule of law NGO Repubblika had no right to contest the government's intervention in the appointment of magistrates and judges, on Friday.
This means that the case will be heard before the Constitutional Court, and will continue against the Prime Minister who ultimately appoints new members to the bench.
The Court noted that laws are subject to change, adding that "what worked in the past may no longer be valid today". Further in its decree, the Court said that the fact that magistrates and judges may have been appointed this way in the past, and there was nothing wrong with it, it did not mean that the method is still satisfactory.
In the decree handed down this morning, the Court referred to the findings by the Venice Commission.
Malta faces "prevailing 'law of Omertà'" – Venice Commission
The Court of Appeal turned down a request by Repubblika to stop the appointment of judges and magistrates until the case is decided.
Chief Justice Joseph Azzopardi, Mr Justice Noel Cuschieri and Mr Justice Giannino Caruana Demajo presided over the Court of Appeal.
The Attorney General appeared for Prime Minister Joseph Muscat and Justice Minister Owen Bonnici.
Lawyers Simon Busuttil and Jason Azzopardi appeared for the rule of law NGO Repubblika.
Nationalist MEP David Casa described the decision as "a historic victory" in a post on Twitter.
Read:
Watch: "We have respected the court's decision"; New members of the judiciary sworn in
Chief Justice will not recuse himself from judicial appointments case
"Independence of judiciary in Malta truly at risk" – Repubblika
Bill on separating AG's role is a parody of the Venice Commission report – Professor Aquilina