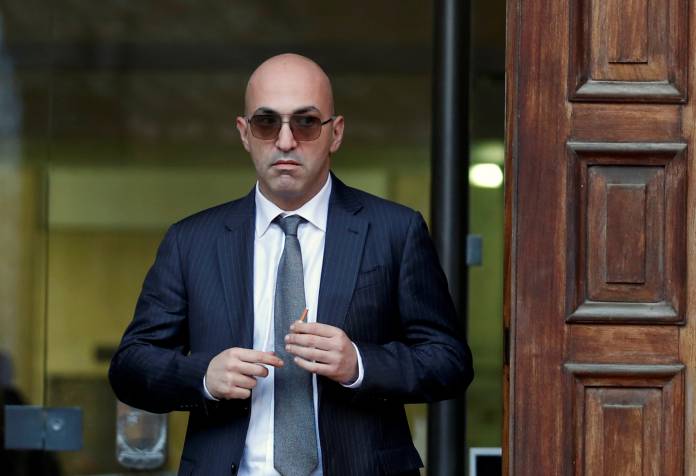 Tista' taqra bil- Malti.
A judge has dismissed a bid by Daphne Caruana Galizia murder suspect Yorgen Fenech who attempted to challenge his "illegal detention" in hope he would be released.
Fenech who was arrested over his role in the murder filed a court application arguing that since all the court sittings have been suspended indefinitely due to the coronavirus outbreak in Malta, then his continued detention should be declared illegal.
The murder suspect was escorted to court under exceptional circumstances after all proceedings were suspended and the court closed in accordance to the legal notice issued by the health authorities.
The application was filed on Tuesday.
Madam Justice Edwina Grima who presided over the Criminal Court turned the request saying that the applicant was wrong in assuming that he was being detained indefinitely and nor was he correct in arguing that his detention was illegal since the applicant could have asked for bail.
The court called on the legislator to devise a way whereby criminal hearings, particularly those where persons are held under preventive arrest, may be conducted by audio-visual means so as to reduce the risk of infection.
The application which was filed by lawyers Marion Camilleri and Gianluca Caruana Curran, the defence noted that the last court sitting took place on 20 February and that the sitting which was scheduled for 27 March had been put off indefinitely due to the current situation. The lawyers argued that Fenech's detention was indefinite and therefore illegal and this ran counter to his right to protection against unlawful and arbitrary arrest.
It was also argued that his situation was further exacerbated by the coronavirus pandemic saying that this posed a real threat to Fenech's health.