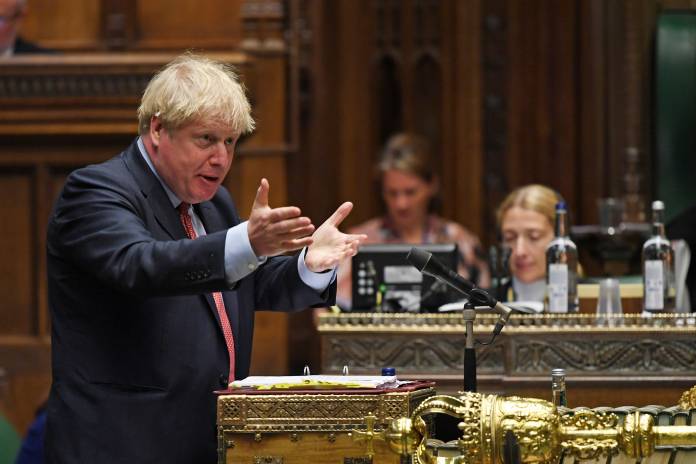 A controversial bill that would rewrite elements of the Brexit Withdrawal Agreement passed its first parliamentary hurdle in the U.K. House of Commons Monday, despite a small Conservative rebellion.
British Prime Minister Boris Johnson lashed out at the European Union on Monday as he won initial approval for a plan to breach the Brexit treaty, saying the move was needed because the EU had refused to take a "revolver off the table" in trade talks.
Sections of the Internal Market Bill will override crucial aspects of the agreement with Brussels on Northern Ireland and state aid.
The government has justified the legislation as essential to ensuring unfettered trade between the four nations of the U.K. But the plans have also sparked outrage from the European Union. All five of Britain's living former prime ministers have expressed concern about his plan.
"I understand how some people will feel unease over the use of these powers and I share that sentiment myself," Johnson said. "They are an insurance policy and if we reach agreement with our European friends, which I still believe is possible, they will never be invoked."
But some EU diplomats believe London is playing a game of chicken, inviting the collapse of trade talks to either get the deal it wants or leave without a deal.