Ill-thought and half-baked solutions are unacceptable, the Malta Chamber of SMEs said in a statement on Thursday in its reaction to the government announced measure.
On Wednesday Prime Minister Robert Abela flanked by Finance Minister Edward Scicluna and Economy Minister Silvio Schembri announced a set of government measures are businesses continue to face unprecedented challenges due to the coronavirus outbreak. Those hardest hit include the hospitality and catering establishments.
In a statement the Malta Chamber of SMEs warned that Malta should brace itself for mass layoffs, business closures and unemployment.
Reacting to the measures, which have been lambasted by most stakeholders and described as falling short, the Malta Chamber of SMEs said that the government clearly showed that it failed to understand the "dire" situation businesses are in. Due to the closure of various establishments in a bid to curb the spread of coronavirus, many businesses were left without a revenue stream.
"The flashy figures announced yesterday evening, accompanied by the usual rhetoric, mean nothing and will not change anything in the difficult decisions employers are unwillingly taking and the sacrifices they and their employees are having to make," the Malta Chamber of SMEs said.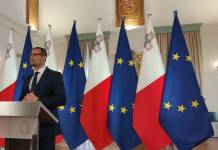 The chamber pointed out that other countries have prioritized "to keep business in business and workers in jobs", noting that this was not the right time for a mini-budget and that other countries have described their funding measures as a "war budget".
"Government should be digging deep in its pockets until it finds the necessary funds."
The chamber maintained that the government seems to have thrown in the towel and opted for catering more for unemployment rather than assisting businesses in keeping their employees. It warned that such measures will cause more socio and economic damage in the long-term.
"Where layoffs can be avoided they must be avoided," the chamber stressed.
"The government has shown ample capability along the years to come up with millions and billions to finance different operations and projects that it thought fit. Not having the sufficient financial liquidity is not a credible answer," the chamber argued.
The chamber said that the government has not called in social partners to discuss the necessary measures. It added that they will hold the government responsible for "the time wasted, ignorance of social dialogue functions and the harm done to Malta."
If you want to be the first to receive the latest news on the coronavirus in Malta, download the Newsbook APP here.