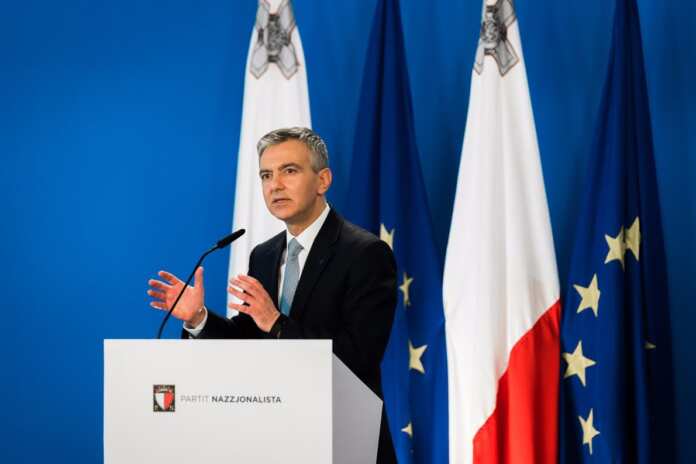 Former Partit Nazzjonalista leader Simon Busuttil said that he continued to believe that third Panamanian off-shore company belongs to the Prime Minister Joseph Muscat. Speaking in Parliament on Tuesday, Busuttil said that as long as the Prime Minister retained his Chief of Staff Keith Schembri and Minister Konrad Mizzi, he would continue to believe that the company belongs to Muscat.
During the afternoon session, Busuttil reminded that three Panamanian companies were set up, two belonging to Mizzi and Schembri and a third one, which everyone suspected belonged to Muscat.
The exchange between Muscat and Busuttil started after Muscat was overheard in off-mic comments saying that Busuttil would not be able to return to the country.
Busuttil never apologized to my children nor to me – PM
The Prime Minister argued that the former Opposition leader never apologised neither to the Prime Minister himself neither to his children. Muscat insisted that whoever is part of falsifying signatures is a fraudster, including those who falsified his wife's signature.
Muscat reiterated that if it were for him he would have published Egrant immediately.
Delia backs Busuttil
Opposition Leader Adrian Delia backed Busuttil saying that Muscat had made serious accusations against an member of the Opposition. Delia said that the accusations should be substantiate or withdrawn, arguing that it was clear that the imbalance was created since Muscat was quoting from a report which was not yet in the public domain. 
The Prime Minister on his part said he was quoting from the main conclusions of the report which were published in July.
Muscat later apologised saying he had spoken with political rhetoric and that he was emotional. 
The MPs were discussing the new revelations published by La Repubblica which speak of Economy Minister Chris Cardona attending the same bachelor's party as one of the Degiorgio brothers, four months prior to Daphne Caruana Galizia's assassination.
Cardona said that in the case of Egrant, the Opposition had jumped on to the bandwagon in the attempt to gain political vantage points arguing that to date no one shouldered political responsibility, while rebutting the fresh allegations against himself.
To date no one knows who is the owner of the third off-shore Panamanian company.