Malta will commence a process by which two European Delegated Prosecutors will join the European Public Prosecutor's Office, through an open call for applications.
Bishop Mario Grech who presided over a thanksgiving mass, presented the participants with their certificates.
Doctors for Life have welcomed government funding for women's shelters assisting expectant mothers. In a statement, the pro-life group said that such a step shows practical concern towards women in need and bolsters a culture of inclusion, empowerment, compassionate understanding and an appreciation of life.
Fitch forecasts Malta's real GDP will contract by 6.9% in 2020, 'a moderate downward revision' from its April review (5.9%), saying declining net exports played a significant role in the change.
The total number of swab tests carried so far is 106,425.
The Institute of Maltese Journalists (IĠM) has urged party leaders to respect the confidentiality of sources saying that this was a "democratic need not a political luxury".
Grieving families stood by green-draped coffins of nine newly identified victims who will be buried at a flower-shaped cemetery near the town, where tall white tombstones mark the graves of 6,643 other victims.
President Tayyip Erdogan declared Istanbul's Hagia Sophia a mosque on Friday with the first Muslim prayers to begin in two weeks, after a top court ruled the ancient building's conversion to a museum by modern Turkey's founding statesman was illegal.
Billionaire philanthropist Bill Gates called for COVID-19 drugs and an eventual vaccine to be made available to countries and people that need them most, not to the "highest bidder," saying relying on market forces would prolong the deadly pandemic.
When the Malta Jazz Festival was born back in 1990, its identity was purely tied to Ta' Liesse
The Malta Jazz Festival will still be taking place with a rich programme which will mark its 30th anniversary.
Due to the current situation the Malta Jazz Festival (MJF) will take a different form this year.
The COVID19 pandemic exposed many Maltese companies, especially SME's, who still did not appreciate the extent to which IT and cloud computing can help them drive their business to success when applying automation.
Statistics published by the National Statistics Office, NSO show that during the first three months of this year the total revenue stood at €949.9 million, a decrease of €193.6 million when compared to the corresponding quarter in 2019.
Healthcare workers across the globe generally face many challenges in their job and the COVID-19 pandemic has only increased the amount of pressure that they face.
According to the Constitution of Malta, it is the President of Malta who appoints the Leader of the Opposition. S/he has to enjoy majority...
Prof. Kevin Aquilina
There is no doubt that we are operating in a challenging environment. Recent history has shown us that globalisation has brought a more volatile,...
Dr Stephanie Fabri
Malta is now an utter mess: the laws, morality and responsibilities that should govern what we do are no longer being taken into consideration....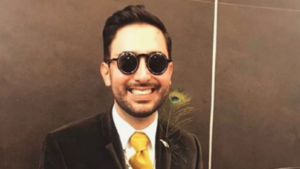 Iggy Fenech
After two successful events for the senior athletes, it is time for the younger ones to shine this weekend.
The Assoċjazzjoni Sport Muturi u Karozzi (ASMK) will once again start with the motorsport activities of cars and motorcycles with the continuation of the 2019/2020 championship.
57 young drivers, ranging in age from 8 to 25 years old, have been approved by Malta Motorsport Federation (MMF) for phase 1 of the FIA MMF Young Drivers Training Programme which started on the 6th July 2000.
During an interview on Saturday, Fr Jimmy Bartolo explained that when parents choose to send their children to a Church school, they do so not only because they are considered 'good' but because their child will receive a good Catholic formation at the chosen school.
Tourism Minister Julia Farrugia Portelli and Shadow Minister Robert Arrigo are today's guests on Newsbook Hour on 103 Malta's Heart.
On Saturday at 9.00a.m. during Newsbook Hour on 103 Malta's Heart, Dr Nadia Delicata, the Archbishop delegate for Evangelisation will answer the questions of Fr Joe Borg about this process of renewal.
iPhone owners are reporting that a bug is making the Spotify app crash as soon as they try to open it.
The heat is on, and not just the summer heat. In an incandescent political scenario, the faceless public has to find its way through a multitude of variations of truth.
Perfect destination for a cultural short break: Malta awarded Cultural Getaway of the Year 2020