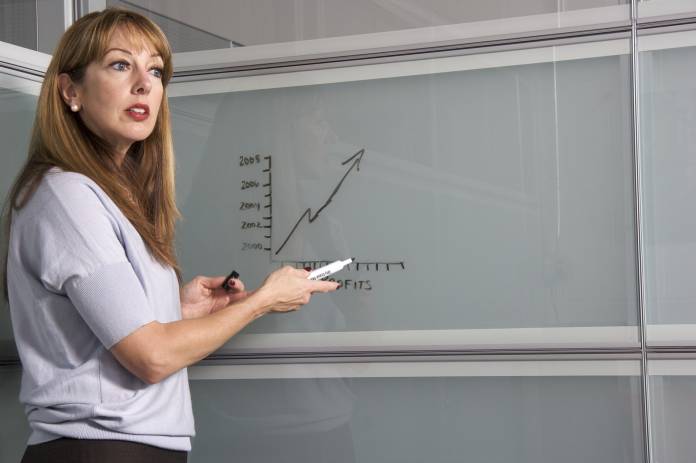 Half of Malta's teachers working between Primary and Upper Secondary levels were aged between 50 and 54 years old in 2017.
That is according to figures from the European data aggregator EUROSTAT, which looked at the proportion of teachers across the EU, aged between 50 and over 60 years old.
The age-group of between 50 and 54 years old accounted for around 7% of the educator workforce. There were 108 primary school teachers, 123 within the Lower Secondary level and 180 within the Upper Secondary levels.
Between the age group of 55 – 59, there were 79 Primary educators, 82 within the Lower Secondary and 155 in the Upper Secondary. This accounted for around 4% of the total educator workforce.
Around 3% of the Maltese school workforce were aged 60 and 64. Broken down as being 40 within Primary Education, 30 within Lower Secondary and 74 within the Upper Secondary Education area.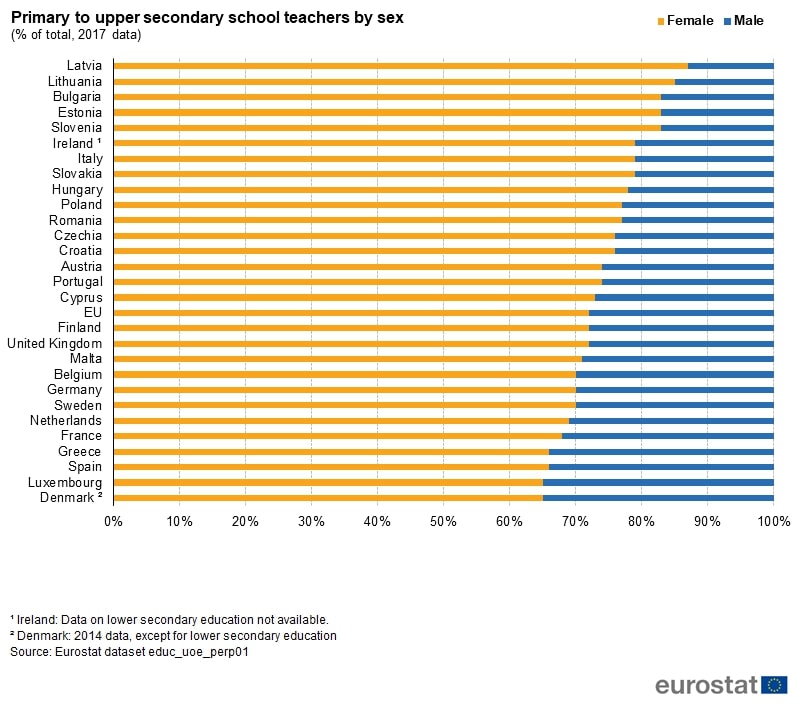 Among this group are the over 65s who account for a very small proportion of this group; Primary Education 3, Lower Secondary 0 and Upper Secondary 15.
Overall, Upper Secondary educators accounted for the largest number of teachers compared to the Primary and Lower Secondary levels.
While Upper Secondary recorded 2,364, the Lower Secondary recorded 1,961 and the Primary level 1,994.
EUROSTAT also reports that according to 2017 figures, female teachers outweighed male teachers across the three schooling sectors.
This was highest in the Primary sector (1,712) while there were only 282 Male teachers. Likewise, there were 1,375 female teachers and 587 male teachers in the Lower Secondary sector. As for the Upper Secondary, there were 1,384 female teachers compared to 980 male teachers.
Italy recorded the highest number of teachers within this age group (53%). Lithuania (50%), Estonia (49%), Bulgaria (48%), Greece (47%), Latvia (46%) and Austria (45%).
EU wide, the number of teachers within this age-group sat at 36%.
Read more:
"Wages do not reflect the work teachers face" – Education Commissioner
1st-year students have too much homework – parents
We will not allow our proposals to be put on the shelf – MUT
71% of Maltese teachers female
Female teachers accounted for 71% all teachers between the three sectors, compared to 28% male teachers.
This majority of female teachers in the schooling sector was consistent with other EU members states.
The number of female teachers in the United Kingdom accounted for slightly higher than Malta at 72%. This amount was jointly shared with Finland.
Latvia (87%), Lithuania (85%) and Bulgaria, Estonia and Slovenia were all jointly recorded at 83%.