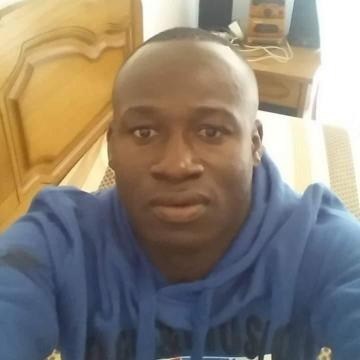 Tista' taqra bil- Malti.
On Wednesday the Court, presided by Magistrate Ian Farrugia, continued hearing the compilation of evidence from witnesses testifying in the case regarding the murder of Lassana Cisse. The Ivorian was murdered at Triq il-Ġebel in Birżebbuġa last April.
Lorin Scicluna and Francesco Fenech stand accused of killing Cisse as well as causing grievous injuries to a young man from Chad. Two men, Ibrahim Bahh and Mohammed Diallo, were also injured during the incident.
Three witnesses, namely the former girlfriend of the accused, Scicluna; a Police officer and an Armed Forces of Malta (AFM) official.
The accused's army records
The AFM official was asked to bring with him the army records of both the accused. These showed that they were recruited in October 2017.
Fenech was sent to the first regiment as part of the C-Company, while Scicluna was sent to the third regiment.
Girlfriend was watching 'Dumbo' at the time
Scicluna's former girlfriend, accompanied by her lawyer Ishmael Psaila, also testified. Arnaud stated that there are no indicators showing that she will be charged.
The girlfriend explained that she and Scicluna had been in a relationship for two years and seven months, and were still together when he was arrested about this case.
She added that at the time of the incident, she was watching 'Dumbo' at the Gallarija Cinemas in Fgura. She explained that Scicluna was on duty that evening. After, he had intended to go for a ride with Fenech.
Shortly before the end of the film, Scicluna allegedly started messaging her asking where she is and which cinema she went to.
"What are you looking at? What do you want?"
During the time that she and Scicluna were together, there were instances where he spoke rudely to black people. His girlfriend recounted specific instances where Scicluna would go up to black people and ask them "What are you looking at? What do you want?"
However, she added that it would usually stop there.
At the night of the murder, Scicluna told her that while he was with Fenech, a black man crossed the street recklessly and they ran him over.
During her cross-examination, the witness stated that on the two occurrences that she and Scicluna went to a firing range, Fenech was not present.
Read more from this story:
Ħal Far murder: bullet went through his body
Updated (5): Ħal Far murder: 2 arrested; weapon seized; Reactions pour in
Ħal Far murder: enough evidence for bill of indictment
Ħal Far murder; Music still played as he lay dead in the street
Ħal Far drive-by murder: Two soldiers accused with murder still not suspended