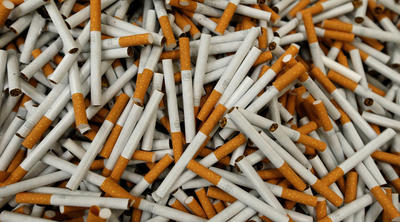 Tista' taqra bil- Malti.
Three men were sentenced to three years imprisonment and fined €488,000 each smuggling cigarettes after being found guilty for smuggling more than 1 million cigarettes into the country.
The three guilty are 43-year-old Michael Borg from Paola, and 47-year-old Anthony Cremona and 29-year-old Shannon Cauchi, both from Hamrun. To smuggle cigarettes, they made use of a fishing boat named Blue Dolphin. Both the cigarettes and the boat have been confiscated.
The cigarettes, including tax, amount to 2 million euros.
The boat was docked in Saint Pauls Bay 5 years ago, when these three men, together with another two, were arrested. The cigarettes were transported to a van which left the scene before the police got to know about the case. The van was found in Santa Venera soon after.
The other two individuals who were accused, Robert Agius and Paul Anthony Pisani, were not found guilty, and were hence freed.