Greek police fired teargas to push back hundreds of migrants gathered on its border with Turkey on Saturday, as a crisis over Syria shifted onto the European Union's doorstep.
Greece, which has tense relations with its neighbour Turkey at the best of times and was a primary gateway for hundreds of thousands of asylum seekers in 2015 and 2016, described the situation an "onslaught" and said it would keep migrants out.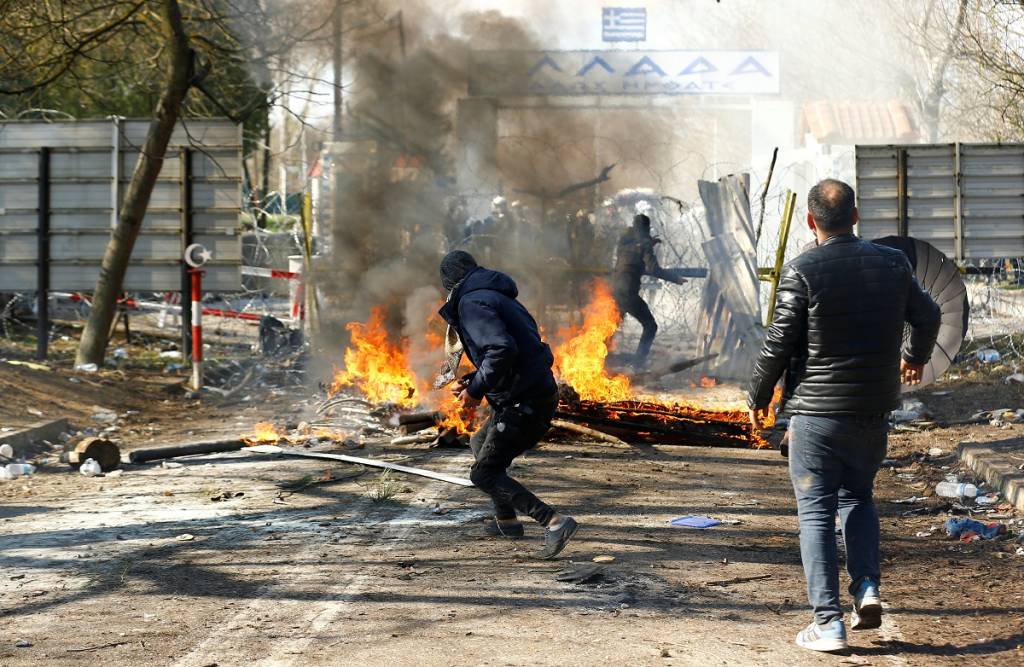 Ankara said on Thursday it will no longer contain hundreds of thousands of asylum seekers after an airstrike on war-ravaged Idlib in Syria killed 33 Turkish soldiers.
Almost immediately, convoys of people appeared heading towards the Greek land and sea borders.
Turkish President Tayyip Erdogan said on Saturday that some 18,000 migrants had crossed borders from Turkey into Europe. Speaking in Istanbul, he did not immediately provide evidence for the number but said it would rise.
Bulgaria, which also shares a border with Turkey, said it had seen no migrant inflows.