Tista' taqra bil- Malti.
Newly-elected PN leader Bernard Grech is donating the €14,973 in unspent campaign funds to the party after publishing an audited income and expenditure report.
The report, which covers the period from 27 August to 7 October, indicates that Grech raised €50,055 through a crowdfunding campaign and €1,355 in other donations to fund his successful campaign to unseat Adrian Delia as leader of the party.
He spent a total of €36,437, of which nearly half (€17,546) was spent on postage. Other significant expenses include advertising (€4,683), bank charges (€3,233) and meals, snacks and drinks (€3,136).
Grech's report was audited by NMGroup, on whose behalf auditor Beppe Muscat concluded that "nothing has come to my attention that causes me to believe that the accompanying financial report does not give a true and fair view."
The PN leader had already pledged to donate surplus campaign funds to the party, and will be formally doing so on Sunday, during a fundraising marathon held by the party.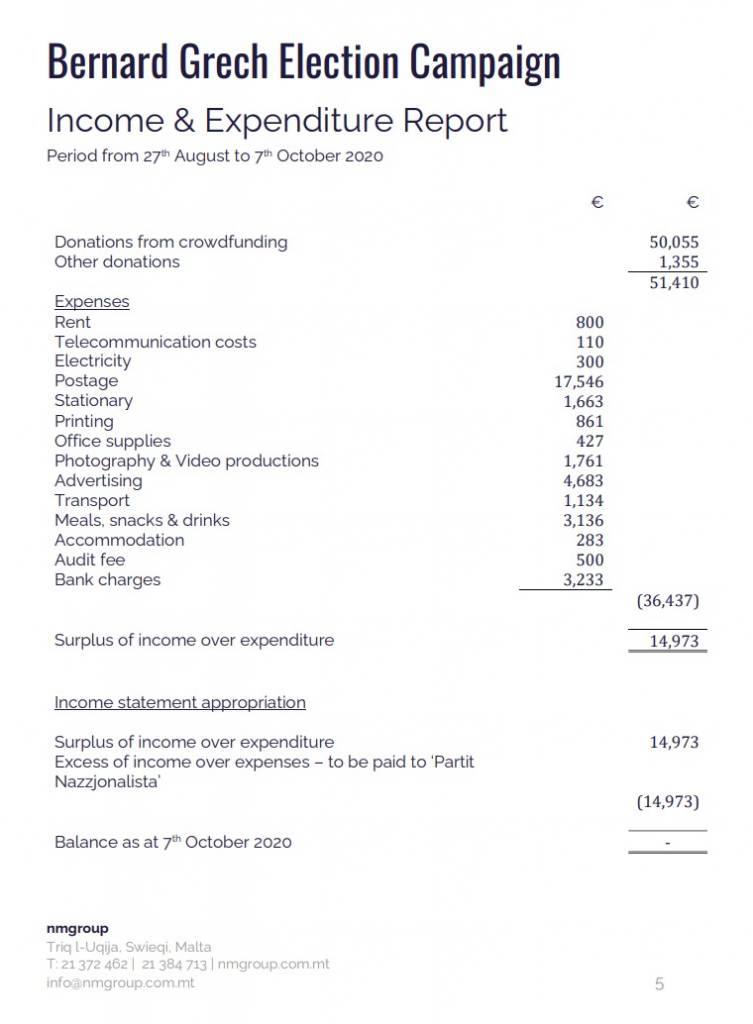 The full report may be read below: