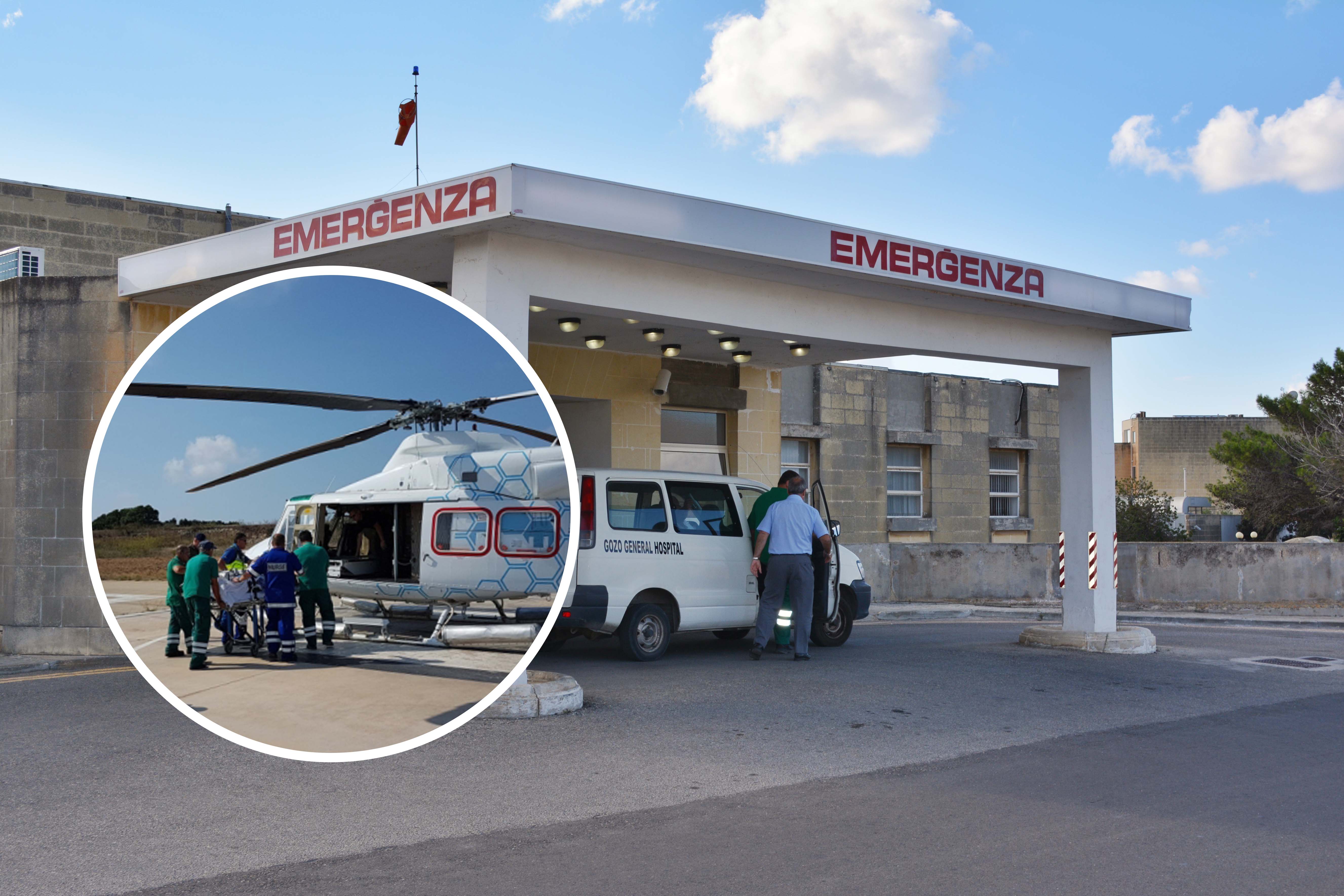 A Gozo Hospital worker is ready to testify against the results of the inquiry ordered by Minister for Health Chris Fearne about the case in which the helicopter used as an air ambulance was not ready to take a patient to Mater Dei Hospital.
The Nationalist spokesperson for Gozo Affairs Chris said said this on Facebook, where he published a message he received from a Gozo General Hospital worker. The Gozo General Hospital is led by Steward Health Care.
The inquiry led by Professor Joseph Cacciottolo did not find any deficiency in service in the transfer of the patient from Gozo to Malta on Friday 24th September.
In the message the man sent, he said that the he was on duty at the Emergency Department in hospital and that he is ready to testify that in the morning, doctors ordered that the patient should be taken to Malta immediately with the helicopter, but it was not available.
In his press release, Said challenged Deputy Prime Minister Chris Fearne's to publish the entire report, while he said that should the Minister want to take action against him, he should do so in court to get the proof he has.
So far the government has not published the full report of the inquiry, led by Professor Joseph Cacciottolo, and did not answer to Newsbook.com.mt's questions about whether he intends to do so, and if not, why.
Newsbook.com.mt closely followed this story and can independently verify the facts as they took place according to sources and documents.
READ: No helicopter for Gozitan patient with heart attack