Tista' taqra bil- Malti.
The government has issued a call for the purchase and installation of a modular extendable panel negative-pressure field hospital. The Ministry for Health said that the hospital will have to be installed with all the medical equipment needed to treat patients.
This hospital is expected to accommodate more than 90 patients and medics.
In the call issued, the government is insisting that applicants should have at least 3 years experience in building pre-fabricated hospitals.
On Tuesday, during a press conference addressed by the Superintendent for Public Health, Prof, Charmaine Gauci confirmed that the hospital will cater for coronavirus patients.
Prof.Gauci also said that the government has not yet identified the area where to build this new hospital but ideally has to be close to Mater Dei Hospital.
In the meantime, Deputy Prime Minister and Health Minister Chris Fearne posted on Facebook that a call has been issued for doctors, dentists, nurses and Allied Health Professionals, to contribute to the coronavirus situation.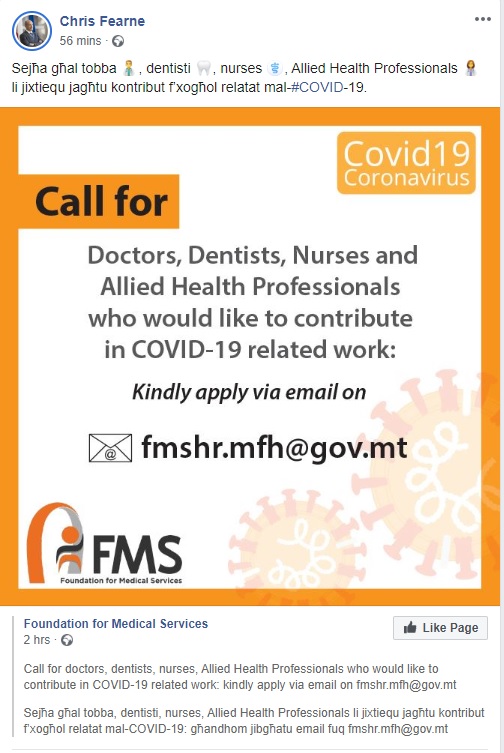 The call was issued by the Foundation for Medical Services, FMS.
If you want to be the first to receive the latest news on the coronavirus in Malta, download the Newsbook APP here.