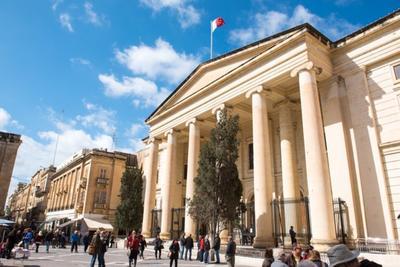 Minister for Justice, Equality, and Governance Edward Zammit Lewis sent an undated letter to the European Commission for Democracy through Law of the Council of Europe, better known as the Venice Commission, which includes the government's proposals for judicial and institutional reforms.
The letter incorporates legal concepts about extensive, historic, and unprecedented reforms which the government plans on implementing, particularly in the judicial sector.
This letter is a result of ongoing discussions with the same Venice Commission in the past weeks, said the Ministry for Justice in a statement.
"In just a few weeks, even though hampered with the Covid-19 pandemic, the government still managed to push forward with these legislative proposals for the reforms, based on the 2018 Opinion of the Venice Commission," said Minister Zammit Lewis.
Justice Minister also said that Maltese government has made sure that, whilst it puts forward proposals in conformity with the 2018 Opinion of the Venice Commission, it does not abandon the Maltese legal traditions, and further strengthens the existing systems.
According to the letter published these proposals will be a set of reforms which are historic for Malta, especially with regards to the judiciary pillar of our country's democracy.
Minister Zammit Lewis described the reforms as bold, historic measures, which this administration, led by Prime Minister Robert Abela, is taking towards better rule of law and good governance in the organs of the state.
The government has also committed himself to consult with all interested parties, including civil society. The Minister also reaffirmed that this process will be continued with determination for the weeks and months to come.
After the consultation process comes to an end, the government shall be taking its final decision upon the ultimate Opinion of the Venice Commission.
Justice Minister Edward Zammit Lewis has appealed for good sense, a sincere and constructive approach from all sides so that it can then move forward in the best interest of the country as this is a reform which impacts the nation as a whole.
The government shall also be implementing further reforms, including others which are being led by the President of Malta, George Vella, in his eventual launch of the Constitutional Convention.