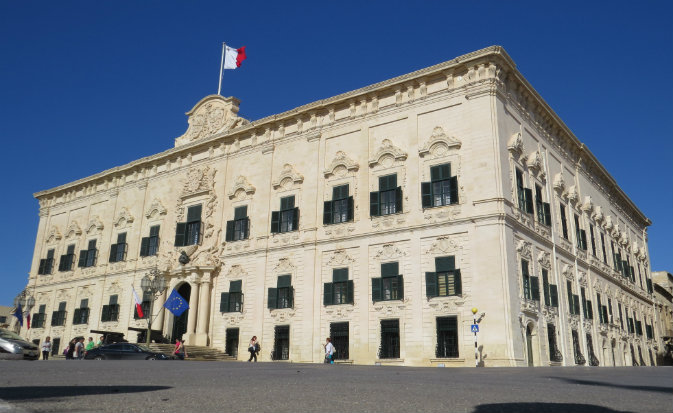 Tista' taqra bil- Malti.
Despite international pressure forcing it to adopt some measures, the institutional reforms the government has proposed to the Venice Commission fall short of helping Malta recover from the "abyss" it has fallen into, the Nationalist Party has insisted.
In a joint statement, PN MPs Chris Said and Jason Azzopardi – the party's spokesmen on constitutional reform and justice respectively – appealed to the government to adopt the various reforms proposed by the party as well as by civil society in short order, "so that our institutions are strengthened and serve the interest of every citizen, not that of the government of the day or some of its members."
The two MPs said that while the Venice Commission – the Council of Europe's advisory body on constitutional reform – published its first report on Malta a year and a half ago, the government dragged its feet for much of this period.
 "Only in the last few weeks did it start to panic due to international pressure, having to adopt the proposals made by the Opposition and of the Venice Commission on the appointment and removal of members of the judiciary – an issue where the Commission has observed progress," they said.
Party believes PM's powers should be reduced
But the government's proposed reforms, they added, did little to address the excessive powers of the Prime Minister, the abusive use of positions of trust, the granting of paid posts to government MPs to buy their silence and to ensure that Parliament can truly scrutinise the work of the government. Additionally, they said, the Attorney General would still not be responsible for criminal prosecutions, while no concrete measures were proposed to make the Permanent Commission Against Corruption an effective body.
The two MPs said that this was why it had proposed granting more powers to a President appointed by a two-thirds majority in Parliament, and to similarly require a two-thirds parliamentary majority to appoint chairpersons of commissions and constitutional authorities, the Attorney General, the Police Commissioner and other top roles.
They added that the party also sought clear limitations on positions and persons of trust, preventing the granting of paid public posts to MPs.
Said and Azzopardi said that the PN was willing to offer its assistance to help ensure that all necessary reforms are carried out, so that the necessary checks and balances are achieved.
"We are convinced that if the government implements the Opposition's proposals, as confirmed by the Venice Commission, our country can start a new lease of life, and regain the credibility that a Labour government has destroyed," they concluded.