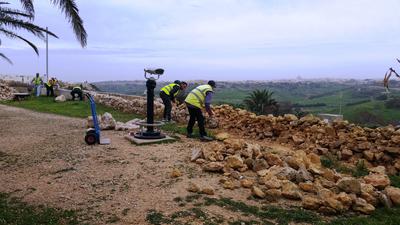 Heritage Malta will begin maintenance and landscaping work at Ġgantija's Heritage Park.
After an agreement with the Maltese Tourism Authority (MTA), Heritage Malta will assist a
team of workers to finish this work.
In the first workflow, the concrete border will be replaced with a low rubble wall. This wall
will act as a safety barrier around the outskirts of the courtyard around the temples.
The rubble wall will also complement the overall sight.