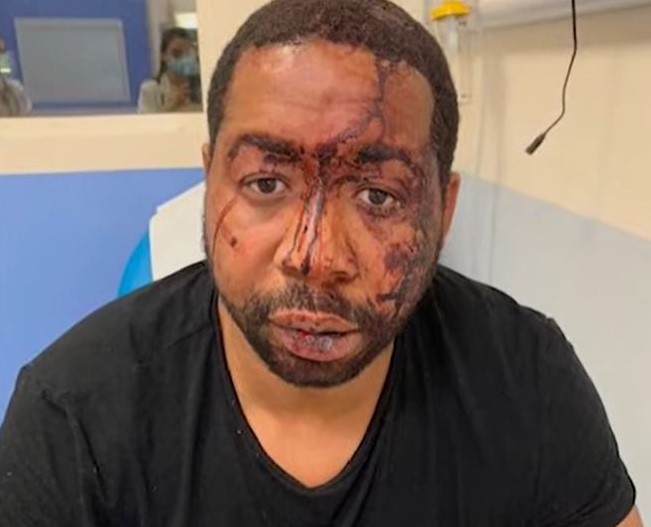 Four French police officers have been placed under criminal investigation over the beating of a black music producer at his studio in Paris earlier in November, local media has reported.
A video which emerged last week and caused widespread outrage shows white officers attacking producer Michel Zecler.
The CCTV footage, which was published online on Thursday, shows Zecler being kicked and punched for several minutes by three officers at his studio in Paris on 21 November.
A fourth officer is seen throwing a tear gas canister into the building.
The incident reportedly began with a dispute over whether the producer was wearing a face mask, as required during the coronavirus pandemic.
Quoting judicial sources, the French media reported that the four suspects are facing charges of "intentional violence by a person holding authority" and forgery. The latter charge relates to the police report filed after the incident.
Media reports have said that while the prosecutors asked that three of the policemen should be remanded into custody to avoid collusion between them, the judge decided hat only two would remain in detention.
Zecler, who needed stitches, said that he was also racially abused during the attack.
The decision to open a formal investigation comes amid growing concern over police violence in France.
On Saturday, protests were held across the country against a security bill that would restrict the right to film or take photos of police. In Paris demonstrators clashed with officers.
Opponents say the bill would make it difficult to document police brutality.