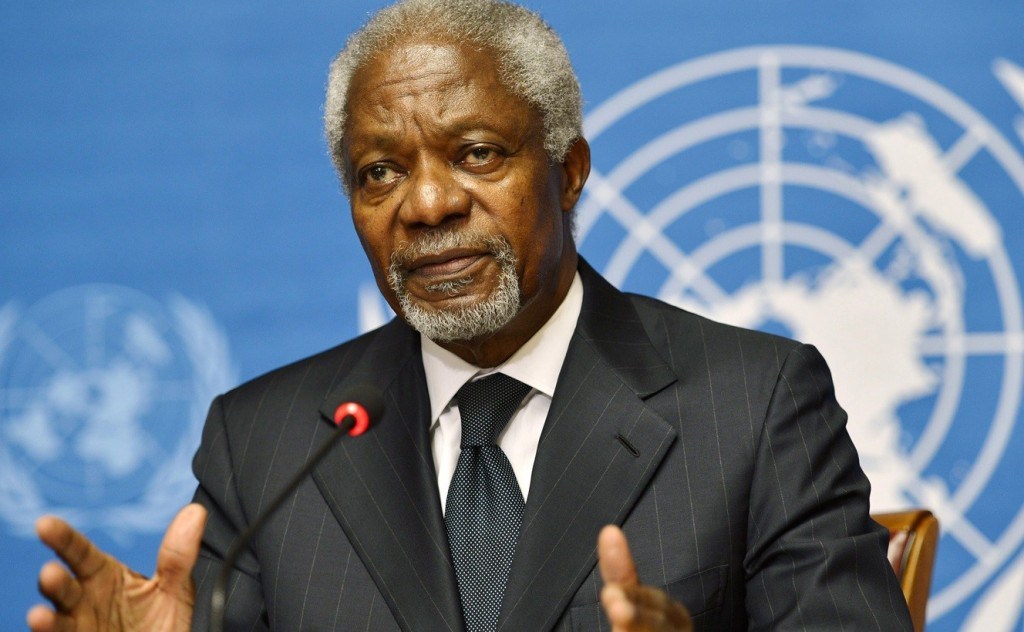 The former UN Secretary General Kofi Annan died on Saturday. Annan's passing away was announced by his family and foundation in which they said that Annan 'passed away peacefully on Saturday after a short illness'.
Annan was the seventh Secretary General of the United Nations between 1997 and 2006, making his the first black African to take up the role of the world's top diplomat. He was awarded the Nobel peace prize for his humanitarian work.
He served as the UN special envoy for Syria.
The current UN Secretary General described Annan as a guiding force for good.
"Kofi Annan was a guiding force for good. It is with profound sadness that I learned of his passing." – @antonioguterres

Former @UN Secretary General and Nobel Peace Laureate Kofi Annan passed away on Saturday, 18 August. Statement: https://t.co/YkcMqTk0qI pic.twitter.com/DdYbVW6MT5

— UN Geneva (@UNGeneva) August 18, 2018
It is with immense sadness that the Annan family and the Kofi Annan Foundation announce that Kofi Annan, former Secretary General of the United Nations and Nobel Peace Laureate, passed away peacefully on Saturday 18th August after a short illness… pic.twitter.com/42nGOxmcPZ

— Kofi Annan (@KofiAnnan) August 18, 2018