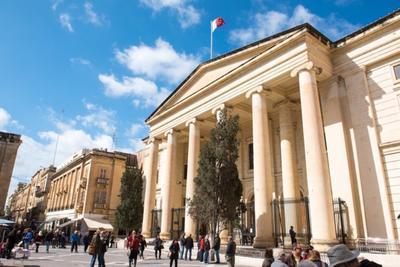 Tista' taqra bil- Malti.
The defence of the former lawyer Patrick Spiteri whose warrant was removed, is requesting that the conditions of freedom from his arrest are revised so that Spiteri would be able to work abroad.
Spiteri was arrested in Surrey in England back in 2014. He was later extradited to Malta accused of fraud and misappropriation of wages. The 55 year old man was living in the United Kingdom, in a house valued at €4 million. He is believed to have been evading Maltese authorities which were alleging that he committed fraud and misappropriation of around €7.4 million back in the early 2000s.
Aqra: L-aktar bniedem imfittex għall-frodi fl-aħħar quddiem il-Qorti
It is believed that he used to avoid coming to Malta by pleading he was unwell and sick. He was later extradited to Malta in 2017 and was accused of seven separate European arrest warrants. However, his case did not progress.
For some time, his Court hearings did not take place as Spiteri was suffering from an illness.  His defence requested that he is not kept under arrest, but at his home, since he had many documents which he needed to use to prepare his defence. He was freed from arrest with the condition that he does not leave his house.
It appears that Spiteri is now employed with an English company based in Malta, which requires him to occasionally travel for work. The Court, presided by Magistrate Josette Demicoli, will be announcing its ruling in a secret decree.