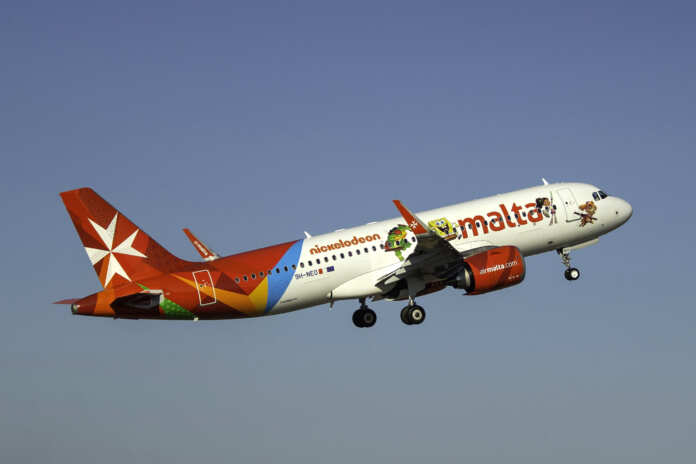 Tista' taqra bil- Malti.
The Forum Unions Maltin is urging Prime Minister Robert Abela to intervene in the situation that is escalating between the Maltese National Airline, AirMalta and Union representing the Cabin Crew, UCC.
In a statement issued on Monday, the For.U.M. said that this it is the time to safeguard the jobs of its employees and now that the UCC has accepted the agreement with the airline, AirMalta should act responsibly and implement the proposed conditions.
On Wednesday, last week the airline said that the COVID-19 outbreak has substantially affected the Company with a mere 2 flights per day as opposed to the scheduled average of 20 daily flights and AirMalta said that it offered unions representing different sections of company employees, to agree on a minimum floor of the average pay of the last twelve months, capped at €1200, as basic monthly income which would be applicable for all those on indefinite and definite contracts, meaning that all employees, including staff at head office, engineers, cabin crew, and pilots would get a minimum income of €1200 monthly even if they are not required to operate and stay at home.
Initially, the Union of Cabin Crew (UCC) did not accept the company's offer but on Saturday 90% of the cabin crew voted in favor of what AirMalta is proposing but the airline said that this was not enough for it to make sure that it has the full co-operation of the union on the matter.
The For.U.M. has appealed for common sense to prevail in this situation which is leading to increased tension in such challenging times where everyone should be co-operating with each other so that post coronavirus the economic effect on the industries would be minimal.
The For.U.M. has also offered to serve as a mediator between AirMalta and the Union of the Cabin Crew.