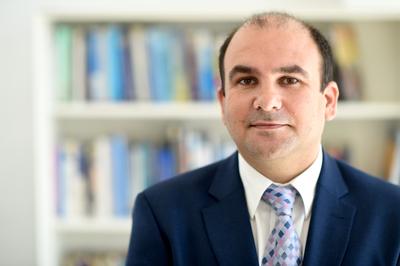 Tista' taqra bil- Malti.
Dr. Peter Agius, the former Head of Office in the European Parliament, who now works with the President of European Parliament Antonio Tajani, said that the reports which surfaced on the PBS stations are pointlessly alarming fishing enthusiasts. An officer for the Fishing Department talked with Newsbook.com.mt and confirmed what was said by Dr. Agius.
Newsbook.com.mt has talked with Dr. Agius after last week a report emerged on TVM claiming the European Parliament was going to start regulating recreational fishing. This report has raised concern among the fishing enthusiasts; especially since the report was released a day after the European Court of Justice Sentence which declared that autumn finch trapping goes against the European Wild Birds Directive which therefore makes it illegal.
Many fishing enthusiasts who love to pass the time on shore during the summer period spoke with Newsbook.com.mt since they saw this report as a cause for concern as this could be the beginning of the end for their beloved hobby.
"There is no directive"
When contacted by Newsbook.com.mt, Dr. Agius, who ran for the European Parliament election as a PN candidate said "there is no directive and there should be no directive against recreational fishing. This is an issue that varies from country to country and each country should decide on its own about such issues". Agius continued "fishing enthusiasts need a helping hand, especially considering that the fishing profession is diminishing. Better rules must be enforced in professional fishing, especially near the coast. We all deserve to enjoy God's creations; however, at this rate, the next generations will not even have a beginner's understanding of the various fishing tools".
Dr. Agius explained that the resolution that passed from the European Parliament is not a new European law on fishing, but only asks that the Governments gathers information and takes that into account when constructing the sea resources management plan. Agius stressed that this case is very different from the trapping issue since in this case, there is no directive that directly prohibits recreational fishing.
"Additional information gathering is a good initiative"
Newsbook.com.mt also informally contacted an official in the Fishing Department who confirmed that the recreational fishing regulations fall under the Governmental Departments, and it should be this body that decides whether and how recreational fishing should be regulated. The officer in question said that the main problem is conducting effective monitoring, and he expressed that it would be beneficial if more information were to be gathered regarding the impact professional fishing and fish farming activities so that we would be better versed in handling the pollution and biological degradation around the Maltese waters.