Tista' taqra bil- Malti.
The Għaqda Biblika Maltija is commemorating its 62nd anniversary by publishing the fifth edition of the Bible in Maltese. The revised edition is the work of a commission headed by Rev. Dr. Paul Sciberras.
The Bible was presented to the Maltese bishops after a meeting of the Episcopal Conference. Archbishop Charles Scicluna praised the work done and expressed the hope that this new edition will help in the programme of evangelisation of the Archdiocese.
Rev. Dr Paul Sciberras, after thanking the member of his commission for the valuable work, explained the accurate and painstaking work that goes into the making of such a revision. The Bible is being published in three formats: a standard, a compact and a special edition.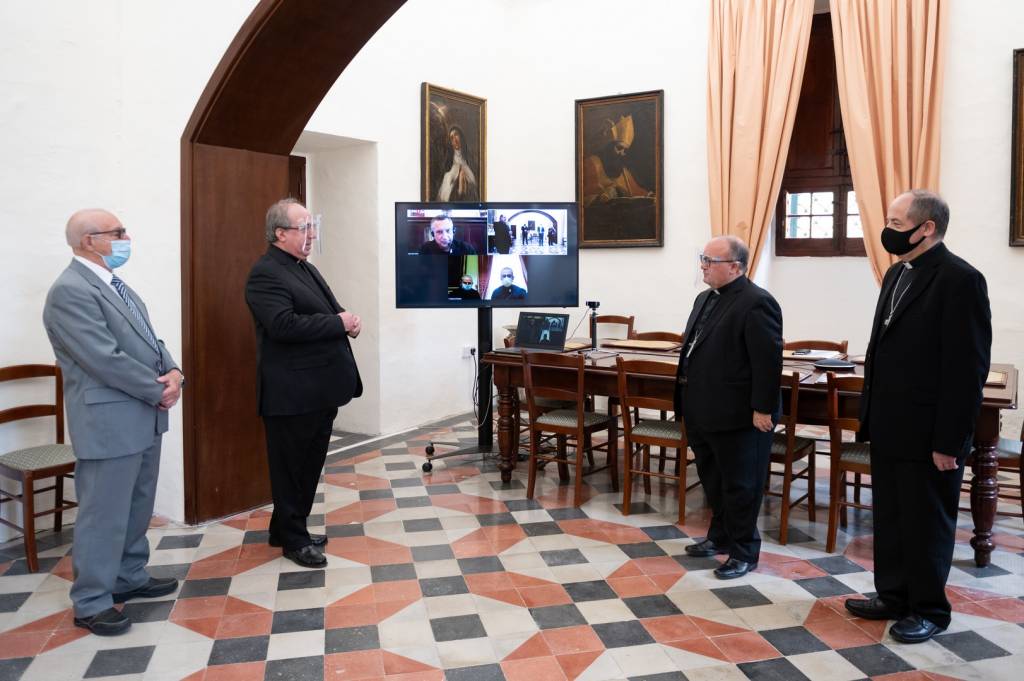 The Media Centre back in 1984 had published the first edition of the Bible translated into Maltese by Għaqda Biblika Maltija. Both the paperback and hardback edition were very well received by Maltese readers.
A copy of the Maltese fifth edition can be bought from the Archbishop's Curia, Furjana from Monday to Friday (except Thursday) between 8.00am and 3:30pm. The standard and compact editions are also available at bookshops around Malta and Gozo.
Earlier this year the Bible in Maltese was also made available on the popular App YouVersion for iOS and Android. The same App offers several resources for children and a number of prayers. More information can be accessed from Bibbja.mt.