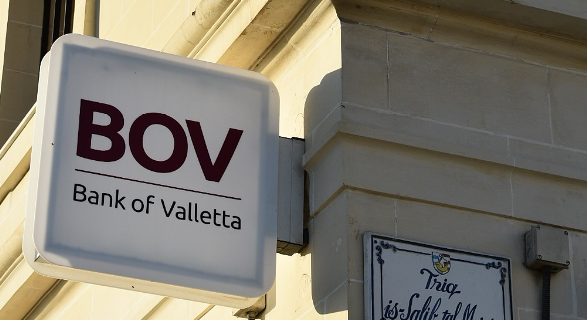 Tista' taqra bil- Malti.
The Financial Intelligence Analysis Unit (FIAU) fined Bank of Valletta a total of €57,500 for breaching several money laundering regulations, of which it considered as being of "serious concern".
A notice on the FIAU's website describes how BOV failed, in several instances, in effectively ensuring that money laundering and unusual transactions were not taking place within the financial institution.
"Suspicious transaction report"
The first case was made in regards to unusual patterns of transactions that were being affected, and failure to submit a suspicious transaction report to the FIAU for reasonable grounds to suspect that the transactions were related to proceeds of crime or money laundering.
It added that there was a failure by the Bank to establish a comprehensive business and risk profile for the customer and to effectively monitor the transactions that were taking place in the context of an established business relationship.
The Bank, therefore, breached several acts of the Prevention of Money Laundering and Funding of Terrorism Regulations and was fined €40,000.
Failure to establish the source of funds
In another case, in 70% of the files reviewed by FIAU officials during a compliance review carried out in 2016, the Bank failed to take all reasonable measures possible to establish the source of funds or assets being registered under the Investment Registration Scheme.
The amnesties give people the chance to declare previously-concealed funds and assets to the authorities against the payment of a fine.
Such amnesties are open to abuse by criminals, who can take the opportunity to re-introduce illegal gains into the Maltese financial system.
The FIAU added that the high risks the Bank was exposed to by acting as Agent for the Scheme necessitated action by the Bank to understand the provenance of the funds or assets registered.
For this case, BOV was fined €17,500
BOV appeals
BOV has appealed the respective decisions taken by the FIAU on the imposition of administrative penalties, however, the Court of Appeal (Inferior Jurisdiction) dismissed the Bank's appeals and upheld the FIAU's decisions.
The full notice can be accessed here.