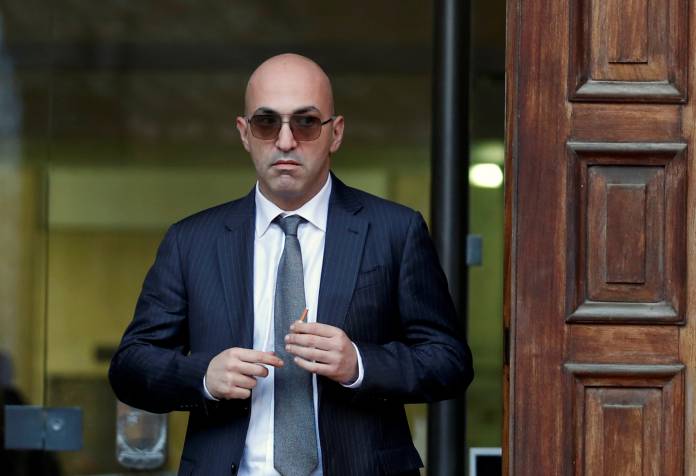 Tista' taqra bil- Malti.
Yorgen Fenech is claiming he has suffered from what was described by his lawyers as irreparable damage following statements said by PN MP, lawyer Jason Azzopardi during an interview on 103 Malta's Heart which was aired on Saturday 31st October. Azzopardi is also the lawyer together with Therese Comodini Cachia who is representing the family of assassinated journalist Daphne Caruana Galizia.
On Monday, Fenech who is accused of being involved in Daphne Caruana Galizia's assassination, filed a court application signed by his lawyers Gianluca Caruana Curran, Charles Mercieca and Marion Camilleri.
Yorgen Fenech's defence team is saying that there is a conflict of interest between Jason Azzopardi's role as an MP and his role as a lawyer of the Caruana Galizia family and that irreparable damage is being caused towards their client.
The interview with Jason Azzopardi was conducted by Prof. Andrew Azzopardi who asked if they are of the opinion that Yorgen Fenech is guilty with Azzopardi replying "Yes, Yes."
Dr Jason Azzopardi continued to say that the motive behind Daphne's murder was not about what she had already published but what was going to be published by the journalist on the Electrogas deal. He also said that "Yorgen Fenech had a very big interest."
Prof. Andrew Azzopardi then asked if there were other partners with Azzopardi saying that "what is already in the public domain in my opinion and that of many others, shows that Keith Schembri did everything to "cover-up. To hide all that was done by Fenech so that Fenech would not be implicated."
Yorgen Fenech's defence team argued that the video of this interview is still available online and mentioned how according to law as long as an accused person has not been proven guilty no one should refer to the person in question as guilty.
Fenech's lawyers requested the court, presided over by magistrate Rachel Montebello, to hear Jason Azzopardi's testimony. They have also requested for the testimony of a representative of the radio station, and to provide a suitable remedy.