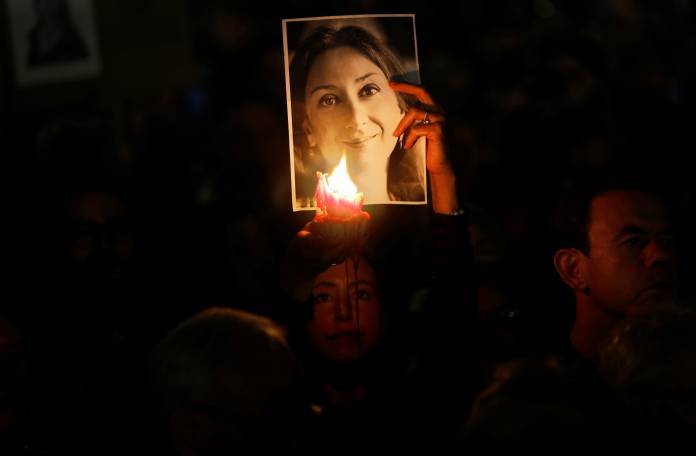 PN MPs Simon Busuttil and Beppe Fenech Adami said in parliament that government had refused the help of the FBI to investigate the assassination of Daphne Caruana Galizia.
Busuttil said that the Maltese government actually stopped the FBI from pursuing the investigation. He said that this had been revealed in a press release issued by the US Embassy on the occasion of the second anniversary of the journalist's murder. Busuttil quoted the press release saying, "We stand ready to support the investigation if requested by Maltese Authorities". This, said the speaker, was shocking as it clearly indicated that the FBI's work had been stopped. "Does this mean that government has stalled the co-operation with the FBI for two whole years?" asked Busuttil incredulously. "Can the Honourable Minister give a clear explanation as to why the FBI are not giving a helping hand?" he thundered in parliament.
Simon Busuttil argued that with the FBI's co-operation and technology, the three suspects had been arraigned in court on suspicion of murder. The same technology said Busuttil could lead the police to the mastermind.
PM does not want to accept FBI's help – Beppe Fenech Adami
Beppe Fenech Adami said that the Prime Minister does not want to accept the help of the FBI to capture the mastermind who orchestrated the Caruana Galizia assassination. He said that the US Embassy's declaration made it clear that the help was being given at the request of the local investigators.