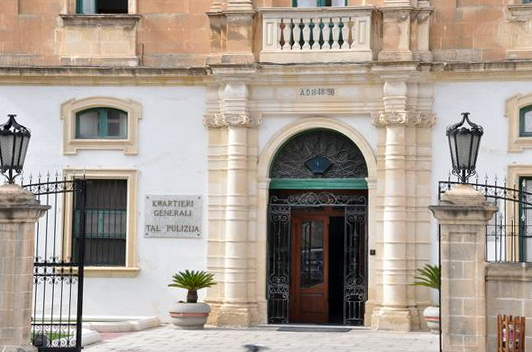 Tista' taqra bil- Malti.
Mary Muscat, Alexandra Mamo, Sandro Camilleri, Herman Mula and Frankie Sammut have all submitted their application for the post of Police Commissioner. The call for applications closed on Monday evening. This is the first time that the new police commissioner will be chosen using the newly adopted method.
Applicants will be screened by the Public Service Commission and shortlisted to two. The Prime Minister will then put his preferred option to parliament where the candidate will face a grilling and a final vote.
The latest confirmation on Monday evening came from Assistant Commissioner and lawyer Alexandra Mamo, who responsible for police work in St Julian's. She confirmed with Newsbook.com.mt that she indeed submitted her application for police commissioner. Mamo, who was the first police woman to be promoted to the rank of assistant commissioner, is believed to have been the last one to have submitted her application before the deadline.
Former Police Inspector, lawyer and academic Mary Muscat announced that she applied for the post. Writing on Facebook she said that it was a hard career decision but it's either a change for professional policing or more of the same. She then wrote she chooses the first option.
Frankie Sammut has also announced on social media that he submitted his application. Sammut, a lead investigator at the Immigration Unit, also serves as the Public Relations Officer of the Malta Police Association.
Former Police Union Officers' president and legal procurator Inspector Sandro Camilleri has also submitted his application.
Writing on Facebook, Camilleri thanked all those who have encouraged him to apply for the top post. He explained that after reflecting, he submitted his application.
On Sunday, lawyer Herman Mula, who is currently appearing for the Armed Forces of Malta officials being investigated over the alleged of sabotage migrant boat, confirmed to this newsroom that he had applied on Saturday for the post.