Tista' taqra bil- Malti.
The German Presidency of the EU Council has summoned the member states for an urgent meeting for Monday at 1100h to discuss a coordinated response by European States on the newly identified Covid19 variant in the UK. 
The announcement was done by the spokesman of the German Presidency Sebastian Fischer via twitter.
On Sunday, the ECDC issued its Threat Assessment on the new variant which originated in the UK and has been reported in some EU Countries, including Italy.
Britain's European neighbours began closing their doors to travellers from the United Kingdom on Sunday amid alarm about a rapidly spreading strain of coronavirus that has caused cases to soar there.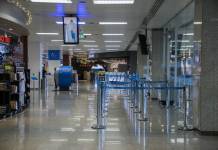 Malta has on Monday announced that it is introducing a mandatory 14 day quarantine for those travelling from the UK, in view of the new virus strain. The decision was announced by the Maltese government, which said that is a temporary measure until a decision on the matter is taken at European level.