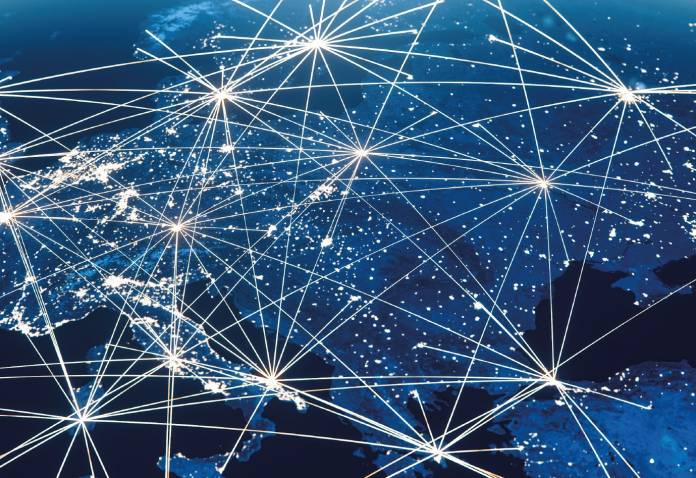 The European Commission is hoping Europe will challenge the dominance of US tech giants such as Facebook, Google and Apple with the publication of a new digital strategy.
The EU has been increasingly asserting itself when it comes to tackling Silicon Valley's business practices and tax avoidance measures. Competition Commissioner Margrethe Vestager was a key protagonist, having forced Apple to pay €13 billion in back taxes and levying hefty fines and reparations on other US giants.
And as Ursula van der Leyen assembled a new Commission last year, Vestager was not only confirmed as competition chief, but was promoted to Commission vice-president with a portfolio that also included responsibility over the EU's digital strategy.
As the Commission prepared to publish its strategy, tech giant executives intensified their lobbying efforts, with Facebook founder and CEO Mark Zuckerberg travelling to Brussels in person to curry favour with EU lawmakers. But these efforts are believed to have achieved mixed results at best.
One challenge the EU may face, however, is the lack of native tech companies willing or able to take on Silicon Valley – as well as other tech giants such as China's Huawei. Effectively, they play a key role in the relationship between European businesses and their customers, with Amazon dominating online shopping, Facebook's social network reigning supreme and Google effectively serving as the world's default search engine.
However, Internal Market Commission Thierry Breton expressed confidence in its ability to rise to the occasion.
"Europe has everything it takes to lead the 'big data' race, and preserve its technological sovereignty, industrial leadership and economic competitiveness to the benefit of European consumers," he said.
Reshaping the digital age
When it comes to digital technology, the Commission is pledging to focus on three key objectives over the next five years: technology that works for people, a fair and competitive economy, and an open democratic and sustainable society. In doing so, it maintains, it can help ensure that digital technologies benefit citizens and businesses alike.
"We are presenting our ambition to shape Europe's digital future. It covers everything from cybersecurity to critical infrastructures, digital education to skills, democracy to media. I want that digital Europe reflects the best of Europe – open, fair, diverse, democratic, and confident," van der Leyen said.
On her part, Vestager said that "we want every citizen, every employee, every business to stand a fair chance to reap the benefits of digitalisation. Whether that means driving more safely or polluting less thanks to connected cars; or even saving lives with AI-driven medical imagery that allows doctors to detect diseases earlier than ever before."
Later this year, the Commission will be presenting a Digital Services Act and a European Democracy Action Plan, propose a review of regulation on electronic IDs, and strengthen cybersecurity through the development a Joint Cyber Unit. It is also pledging to leverage its regulatory power and diplomatic means to promote a European digitalisation model.
Trustworthy AI
The Commission aims to see Europe become a leader in artificial intelligence – but is emphasising the need to minimise risks through proper oversight. It emphasised the need of "trustworthy artificial intelligence," with strong rules to address high-risk applications whilst avoiding a disproportionate regulatory burden for lower-risk applications.
One controversial use of AI is in facial recognition technology, generally prohibited save for exceptional cases in which their use can be deemed justified and proportionate. The Commission is pledging to launch a broad debate on the matter, to determine which circumstances, if any, might justify such exceptions.
A leader in data economy
The Commission believes that as the home of the world's strongest industrial base, the EU is well-placed to become a leader in a new data economy. However, most of the potential presented by the immense amounts of data generated by business and public bodies remains unfulfilled.
However, it insists that the EU should not only be a world leader, but also a role model in the field. It is thus proposing the establishment of a European data space, allowing non-personal data to flow freely across the EU for the benefit of all.
To achieve this, the EU would need to create incentives for the sharing of data, establish clear rules on data access and use, and make public sector data more widely available.
But strong investment would also be required, and the Commission is pledging to support the development of technological systems and infrastructures.