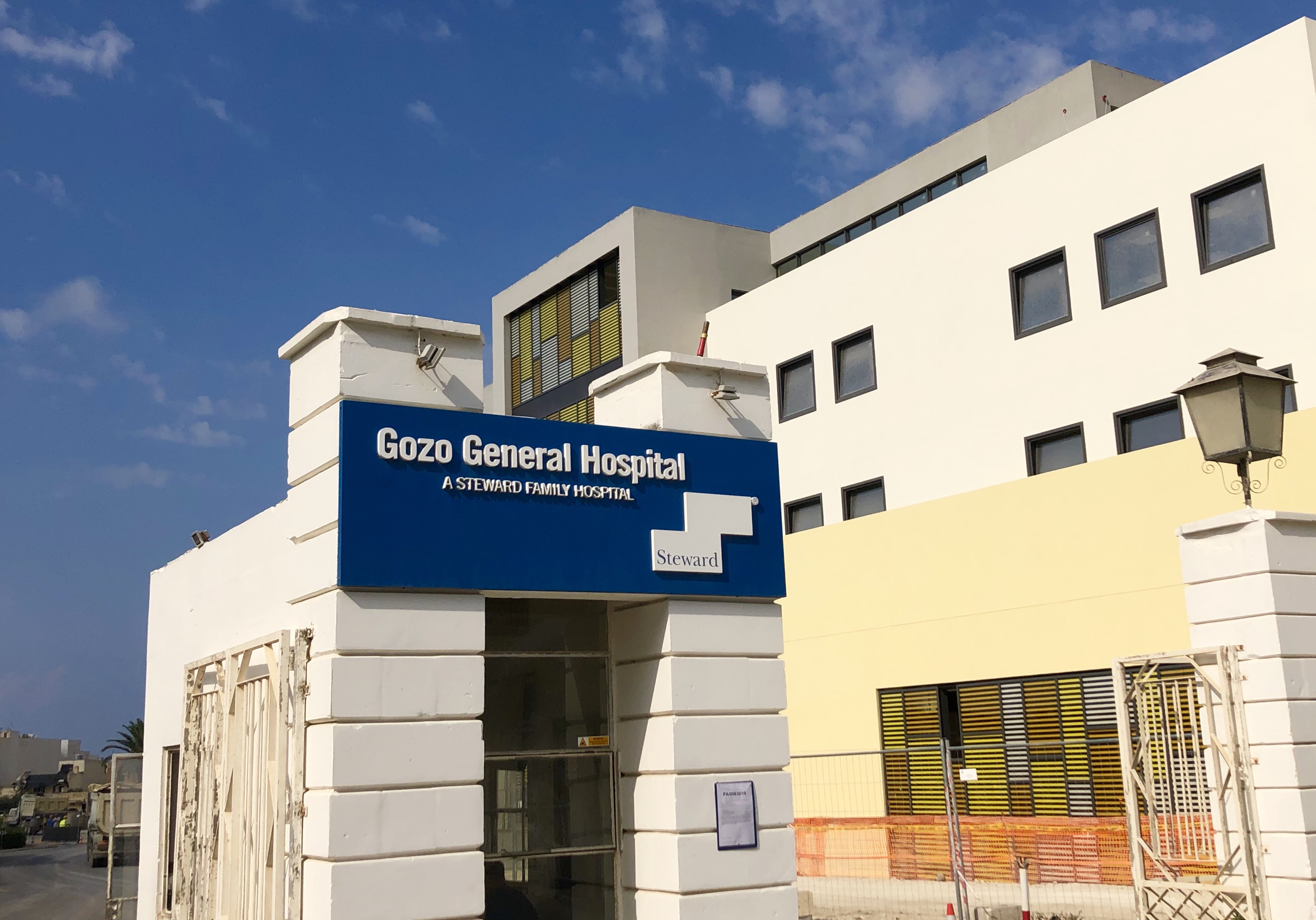 Tista' taqra bil- Malti.
An employee at the Gozo General Hospital has tested positive for coronavirus, Newsbook.com.mt has learnt.
Multiple sources have confirmed that contact tracing procedures are currently underway.
This newsroom is informed that the employee was assigned to visit the various wards at the hospital. Questions have been sent to the health ministry and to Steward Healthcare, the American giant running the hospital.
A spokesperson for Steward Healthcare confirmed that one employee has tested positive for coronavirus. He added that the usual procedures in line with public health and infection control guidelines were followed, including contact tracing, notification of public health authorities and testing/self-isolation/quarantine measures for contacts where indicated.
He added that no patients have tested positive for coronavirus.
How is the hospital equipped to fight this pandemic?
Steward Healthcare was asked on how the Gozo General Hospital is equipped to fight the coronavirus pandemic.
In his replies, the spokesperson said that the hospital has a contingency plan in place for coronavirus in line with Steward Health Care's emergency operations planning process.
The measures escalate depending on the number and severity of cases, and include the provision of additional beds (up to 145 for Covid-19 care, including 25 intensive care beds), as well as a dedicated Coronavirus Emergency Department.
He further explained that all these areas have been fitted with negative pressure systems to ensure safety of both patients and staff.
"Several protocols and policy changes have been introduced in line with public health and infection control guidelines, to balance the need of accommodating Covid-19 positive patients whilst ensuring that the hospital can also continue to care safely for patients who do not have Covid-19."
The spokesperson said that the plan incorporates a significant investment in Gozo General Hospital, both in terms of infrastructure and plant, as well as in additional equipment and supplies, such as an additional 25 ventilators, monitors and oxygen concentrators, specialised renal dialysis machines, personal protective equipment as well as for the first time ever, the installation of a liquid oxygen reservoir at the Gozo Hospital.
Supermarket case
One of the coronavirus cases reported on Thursday was that of an employee at a supermarket at Għajnsielem.
No information about specific cases
In a reply to questions sent by this newsroom, a spokesperson for the health ministry said that information about specific cases are not divulged to the media. This contrasts sharply with the amount of information which was divulged between the period of March and May when the health authorities would divulge information about the cases. The spokesperson added that the health authorities were busy carrying out contact tracing procedures.
Number of active coronavirus cases in Gozo
Until 3 August there were two active coronavirus cases in Gozo, a health ministry spokesperson said in her reply to a question by Newsbook.com.mt. The two cases are a Serb national residing on the sister island and a 71-year-old man. Until that date, the spokesperson had said that no one required hospitalization.
Minister for Gozo Clint Camilleri had told this newsroom that there was only one active coronavirus case on 9 August. Writing on Facebook, Camilleri had also dispelled rumors of some 18 cases active on Gozo, lambasting those peddling such information aimed at causing alarm. He however failed to say how many coronavirus active cases were found in Gozo.
As cases continue to surge, there is growing concern over travelling between Malta and Gozo. Minister Camilleri had told this newsroom that at present the government did not intend on restricting travelling for only those who hold residency in Gozo. A decision to ban unnecessary travel between the islands was taken in March. It was later lifted off.
Camilleri explained that the authorities were continuously monitoring the situation and will act accordingly. Gozo Channel chairman Joe Cordina told Newsbook.com.mt that so far no such decision has been taken.
Speculation is rife after employees crossing over to Gozo were asked to substantiate why they were visiting the island, sources have told Newsbook.com.mt.
On Friday, 31 new coronavirus cases were detected overnight while 54 patients had made a recovery.
If you want to be the first to receive the latest news on the coronavirus in Malta, download the Newsbook APP here.