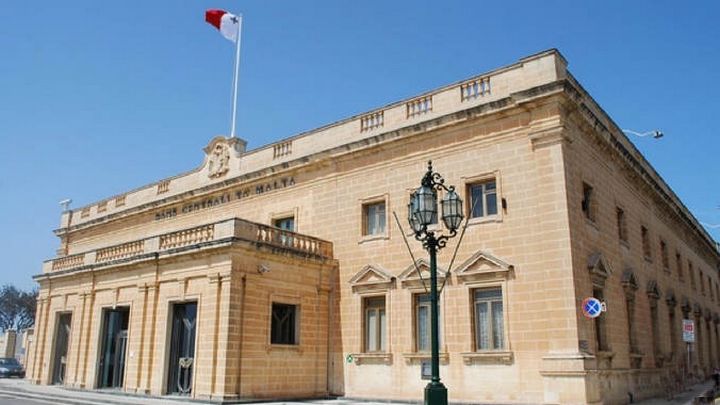 It's an assessment that has largely been superseded by subsequent events – a global pandemic – but the latest quarterly review by the Central Bank of Malta highlighted an economic situation that was broadly positive, although surveys suggested confidence was weakening in most sectors.
The bank's second quarterly review of the year, published this morning, covers the fourth quarter of 2019, the last quarter not to be impacted by Covid-19 – which was first reported to the World Health Organisation on the last day of the year.
During the last quarter of 2019, Malta's GDP increased by 4.4% in real annual terms, following a 3% increase in the preceding quarter. This was largely due to a strong rise in net exports, as the contribution of domestic demand halved. Consequently, annual GDP growth in Malta during the last quarter was more than four times that recorded in the euro area.
Weakened confidence across most sectors
In spite of this growth, the bank's Business Conditions Index declined to -0.1 from 0.0, suggesting slightly lower than normal economic conditions.
Malta's Economic Sentiment Indicator fell from 101.5 to 99.7, below its long-term average of 100 as confidence weakened across most economic sectors.
The strongest decline in confidence was registered in the retail sector in a period marked by frequent anti-government protests in Valletta. Sentiment in the retail sector turned negative, falling from 10.5 to -4.9, well below its long-term average of 2.8.
Confidence in the industrial sector was broadly unchanged, falling slightly from -6.9 to –7.0. Confidence in the service sector dropped from 19.3 to 18.1, remaining below its long-term average of 19.3.
Confidence in the construction sector also fell, from 26.1 to 21.2, but remained well above its long-term average of -11.9.
Strong labour market, lower inflation
Malta's labour market remained robust, with the unemployment rate falling from 3.4% to 3.2%, well below the euro area average of 7.4%.
Annual inflation as measured by the Harmonised Index of Consumer Prices moderated to 1.3% at the end of last year, from 1.6% three months earlier. This was largely driven by a slower growth in the prices of food and a small decrease in the prices of industrial goods. Core inflation – which excludes the most volatile components of the HICP – edged down marginally to 1.3% in December. Annual inflation based on the Retail Price Index, which only takes into account the expenditure of Maltese residents, eased to 1.2%.
The government's surplus-to-GDP ratio remained stable at 0.5%, while the general government debt-to-GDP ratio declined from 43.4% at end-September to 43.1% at the end of the year.