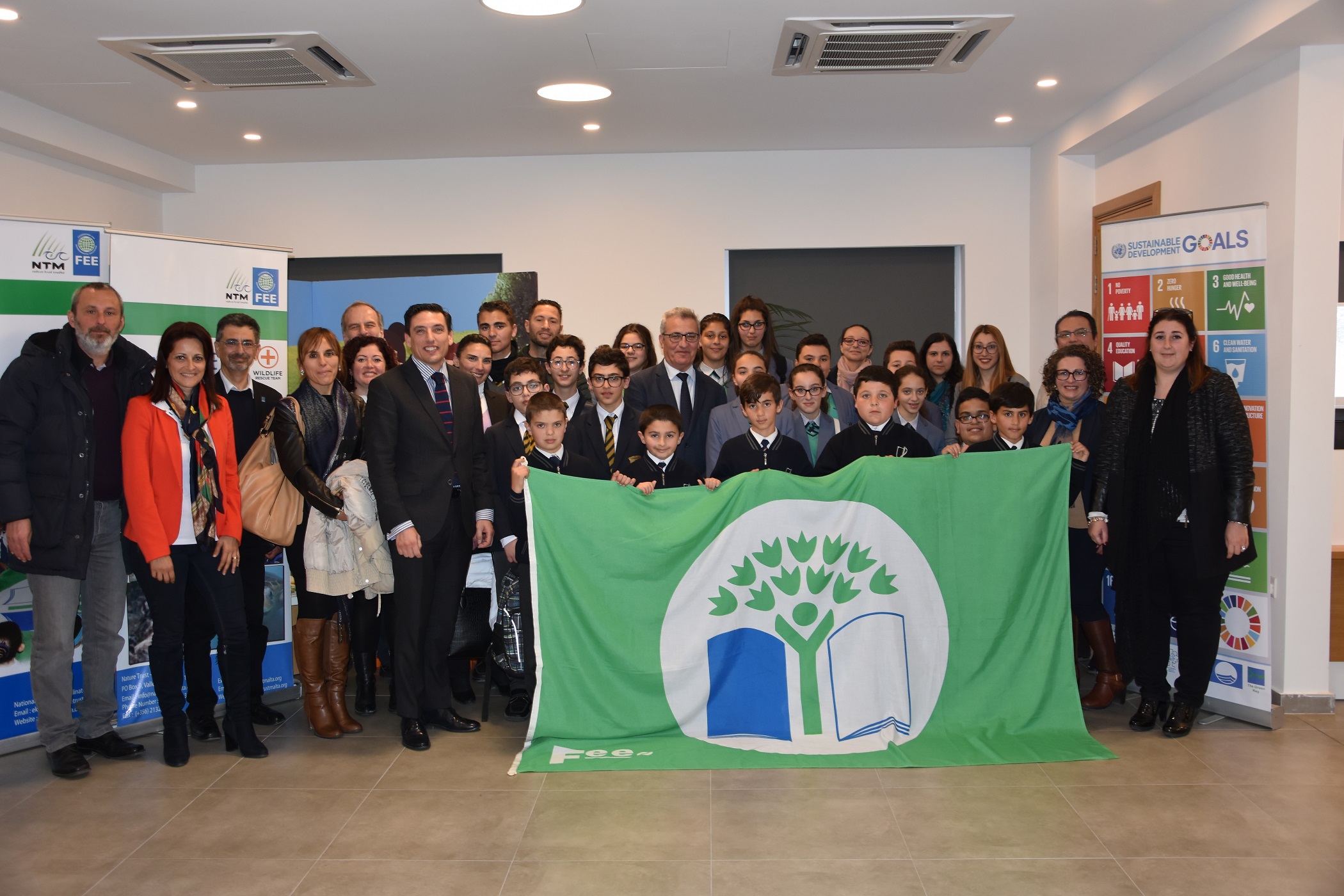 Earlier this year a group of Eco-Schools students from six schools conducted an environmental audit at the Ministry for Education and Employment building in Floriana.
The students' recommendations were collated and tabled into an action plan that was presented to Hon. Minister Evarist Bartolo and the Permanent Secretary Dr Francis Fabri.
While thanking the students, Hon. Minister Evarist Bartolo welcomed their suggestions and promised that he will be taking the necessary actions to ensure that their well-thought recommendations are put into practice with immediate effect since according to him some were even unacceptable in principle. He also suggested that the Eco-Schools students would ideally conduct similar audit exercises in other Ministries starting with the Ministry for the Environment, Sustainable Development and Climate Change.
On his part Francis Fabri, Permanent Secretary to the Ministry also welcomed the suggestions and said that some could be addressed right away since they depended entirely on the Ministry's management whereas the rest could be mitigated by devising a plan of action. To this effect a team has been set up to determine who, how and by when the students' recommendations will be put into effect.
Mr Fabri thanked the students and the Eco-Schools coordination team for their valuable contribution in the education sector. He also remarked on the importance of the Eco-Schools programme as a very valid tool that imparts several life skills including responsibility, awareness and sensitisation, to the participating students.
In a year's time, the Eco-Schools students from the respective schools will once again visit the Ministry to see if any of the recommendations they put forward were adopted.
The Eco-Schools programme has been running in Malta by Nature Trust – FEE Malta since 2002.