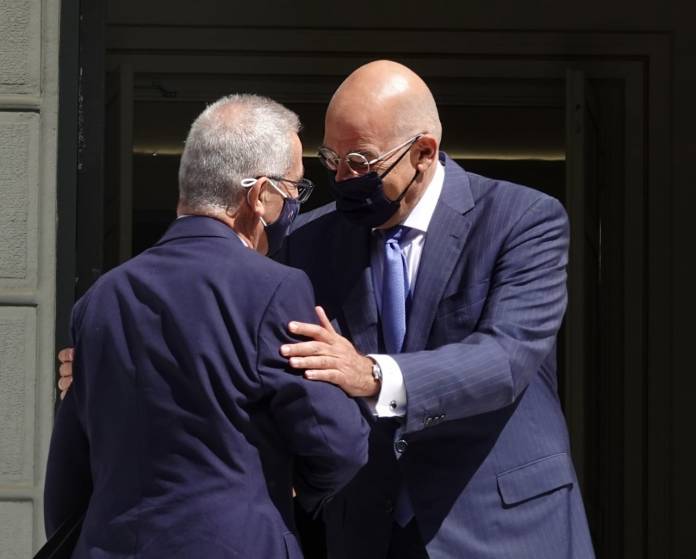 Turkey, Cyprus and Greece can end the dispute through dialogue, Minister for Foreign Affairs Evarist Bartolo said.
Releasing a statement after an official visit to Greece, where Bartolo met his counterpart Nikos Dendias in Athens, the Foreign Affairs Ministry said that during the visit, the situation in the Eastern Mediterranean, the situation in Libya and impact of irregular migration on the two countries was discussed.
Underlining that Malta has a neutrality clause in its Constitution, Bartolo told his counterpart that it will continue urging dialogue on the Eastern Mediterranean dispute. Bartolo explained that due to the neutrality clause, the country cannot be used as a military base against another state.
Bartolo said underlined the need for a peaceful resolve of differences in the context of International Law, and further mentioned the United Nations Convention for the Law of the Sea (UNCLOS).
The minister said an agreement was needed as he urged all parties involved to refrain from carrying out any activities in the contested zones.
He warned against making the same errors, mentioning NATO's role in the removal of the Libyan dictator Muammar al-Gaddafi after 42 years of one-man rule. Minister Bartolo remarked that 11 years later, Libya is still a failed state and for a first time in its recent history the country could end up hosting foreign military bases.
Bartolo noted that the North African state recently announced a cease fire, which he hailed as an important step. He noted however, that the situation has been exacerbated after the coroanvirus outbreak in the war torn country. He remarked that the lack of security is leading to a situation where human traffickers are abusing of people in a vulnerable situation leading to a wave of migration in the Central Mediterranean.
Both Malta and Greece have agreed that migration needs to be addressed at a European level. The two EU member states agreed that the EU needs to do more to assist the Libyan Coast Guard manage its external borders.
The two countries also signed a memorandum of understanding aimed at sharing the best practices between diplomats and experts.