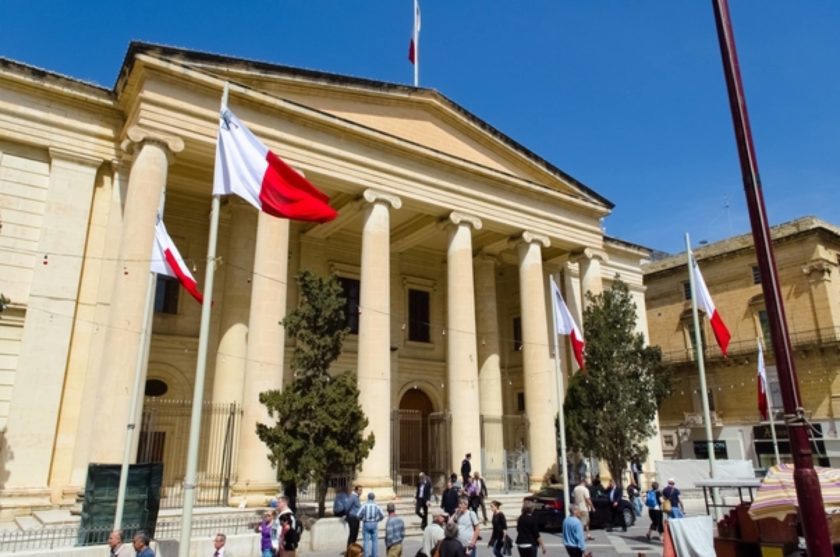 Tista' taqra bil- Malti.
A man has been fined €500 after refusing to obey police officers and slightly injuring them following their response to a breach of the peace.
The man is understood to have returned to his home in Ħal Qormi after his wife called explained that their garage door was damaged because of locals putting up decorations for the festa.
The incident which is understood to have happened in June 2018, occurred when the forklift that being used skidded on the road, hitting a vehicle next to the garage door belonging to the accused, Mr Falzon.
The ensuing argument outside resulted in the accused's wife and children, resulting in them contacting Mr Falzon.
The court explained that Mr Falzon's attitude during the incident was that of 'a father and home owner,' but that his manner was slightly more than was required.
The court added that Mr Falzon could've used a calmer attitude when asking an explanation for the incident.
The accused was described by the police at the scene as beating his chest and shouting at the men involved to, 'hit me, not the door.'
They told the court that they had to subdue the accused after refusing to obey the police commands. Both officers suffered slight injuries, the first receiving slight injuries with the second enduring slight muscle strain.
The accused was cleared of resisting, threatening and insulting the officers but was fined for the injuries sustained.
The accused's defence lawyers were Franco Debono and Amadeus Cachia. The presiding magistrate was Joseph Mifsud.