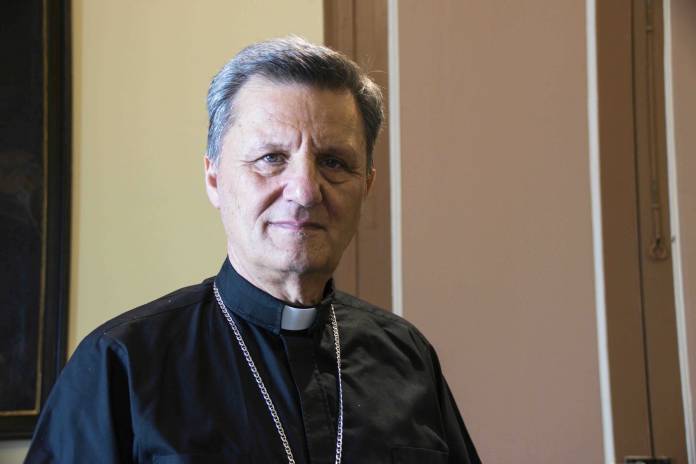 €35,971 have been collected so far to buy a ventilator for patients in Gozo suffering from the coronavirus.
The initiative was launched only last week by the Apostolic Administrator of Gozo, Bishop Mario Grech.
He called upon all the priests of the diocese to make a contribution of not less than Euro 100 towards this fund so that they buy a ventilator estimated to cost around €50,000. He also appealed to all Christians to show their generosity and donate their share to this initiative.
The ventilator will be handed over to health authorities so they would be able to use if for the benefit of Gozitan patients.
In his appeal, Bishop Grech said that since the outbreak of the coronavirus pandemic priests have tried to help through prayer, but now they want to help those who are short of breath by literally 'supplying their lungs with air.'
The money collected so far for the ventilator was announced during 'In Coena Domini' celebrated on Holy Thursday at the Gozo Cathedral by Bishop Mario Grech.
Bishop Grech said that on Holy Thursday the Church celebrates priesthood and the Eucharist. He said that during Holy Thursday priests show their solidarity with the Archbishop and renew their vows as priests.
Donations may be deposited in the following bank account, using online banking or Revolut:
Account name: COVID 19
Account number: 35452320032
IBAN: MT91APSB77013000000035452320032
Swift Code: APSB MTMT
One can also contribute by calling the following telephone numbers:
51502095 – €5
51602017 – €10
51002021 – €20
51902087 – €50
Donations may also be passed on to Parish priests and Church rectors.