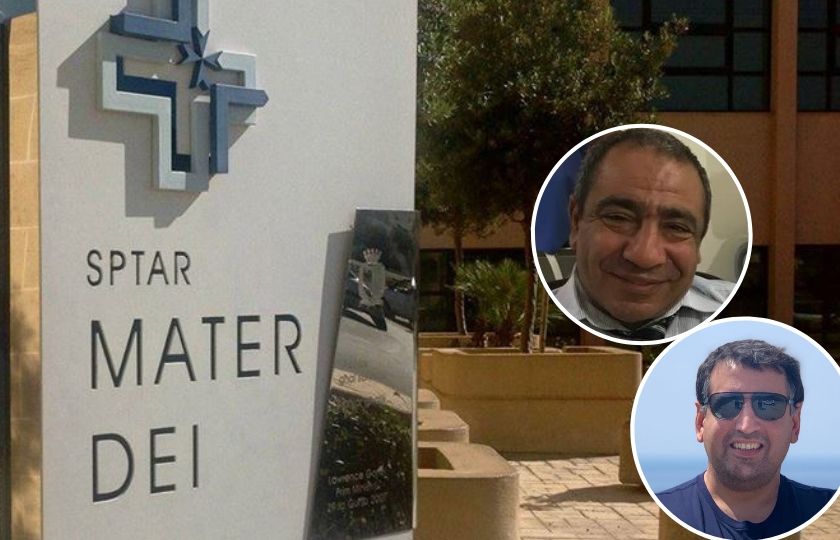 Tista' taqra bil- Malti.
The Health Ministry has said that Dr Naged Megally, the doctor who claimed to have been abused by Mater Dei hospital's CEO Ivan Falzon, 'failed to provide substantial evidence to support his allegations.'
A spokesperson from the Ministry told Newsbook.com.mt that the CEO, 'is not being investigated.' They added that an internal inquiry opened into the abuse against Dr Megally, concluded that there had not been any threats presented by Mr Falzon against Dr Megally. Dr Megally said that he had not been given a copy of the inquiry report.
When asked about accusations faced by Mr Falzon, he told Newsbook.com.mt that it was not 'ethically correct,' for him to answer in this case. He instead encouraged this newsroom to send questions to the representatives from the Ministry of Health.
In light of the allegations made, Newsbook.com.mt asked whether the police will be taking action against the people who are named by Dr Megally. The Police spokesperson said that they did not have a record of Dr Megally making a report of abuse.
What does Megally claim?
Dr Megally claims to have been abused by Mater Dei's CEO Ivan Falzon. He recently filed a judicial protest against Falzon, the Minister for Health Chris Fearne, some doctors and others in connection with allegations of physical mistreatment during an incident in 2018.
Disabled doctor faced 'humiliating' treatment in Mater Dei incident
Dr Megally says that Mr Falzon had physically abused him during a medical appointment with a patient. When he was told that he was taking too long, Dr Megally said that he complained.
He then claims that he was physically removed from the room by Mater Dei's CEO Ivan Falzon and placed in a chair outside. He was not helped to his wheelchair by porters.
Dr Megally explained that the treatment he faced was 'illegal and abusive.'
His lawyers also added that explained that he had been threatened with being dismissed if he did not obey the orders handed down by Mater Dei's CEO. Along with this, information would be dispersed that would muddy his name and reputation.