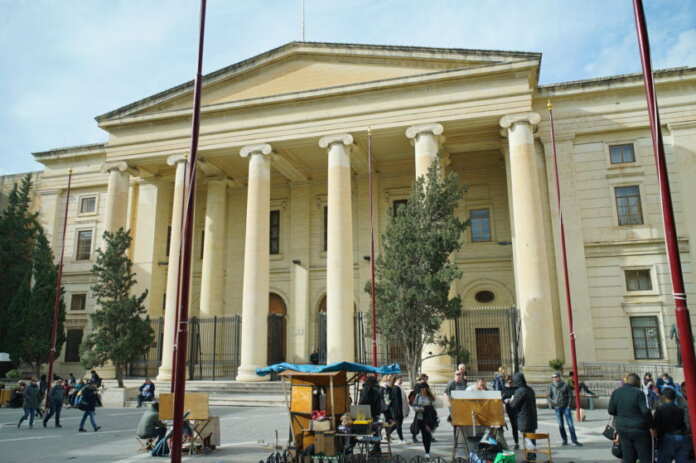 Tista' taqra bil- Malti.
Doctor Naged Megally has filed a constitutional case against the Minister of Health and Mater Dei Hospital CEO claiming that he has suffered "inhuman and degrading treatment".
The case was filed after a judicial protest which was filed six months earlier, failed to achieve the desired objectives and instead it allegedly resulted in further "victimisation".
Dr Megally who is a specialist in fetal medicine has been working in the public health sector since 1993. He became a resident specialist at Mater Dei 11 years ago.
In his protest in August, Dr Megally had made reference to an incident in July 2018 where, he said, he was subjected to the "humiliating" experience of being physically forced out of a room in full view of his patients.
The applicant had complained to then Mater Dei CEO Ivan Falzon about the incident and the way he was treated. The Health Minister had ordered an internal inquiry, however, the inquiry board had dismissed the doctor's complaint. The applicant raised his concerns about the independence and impartiality of the board which handled his case.
Dr Megally claimed that following the incident he was threatened with dismissal unless he follows the CEO's instructions. Further, the applicant did not obtain a copy of the inquiry report.
A judicial protest was then filed on 29 August 2019 in which Dr Megally demanded a copy of the report.
The doctor claimed that the defendants instead of fostering an inclusive environment, his superiors felt comfortable enough to "persecute and mistreat" him. Further, there were attempts to terminate his work contract on the basis of his disability, which was not a valid basis at law.
In light of such circumstances, the doctor felt he had to seek redress through the constitutional court and instituted proceedings against the Health Minister and Mater Dei CEO Celia Falzon.
The lawyers who signed Dr Megally's application requested the court to declare that the actions of the authorities amounted to inhuman, degrading and discriminatory treatment and to lay down adequate directions and remedies.
The court was asked to award adequate compensation for the alleged breach of rights.
Lawyers Jonathan Thompson, Ryan Falzon and Andrew Grima signed the application.