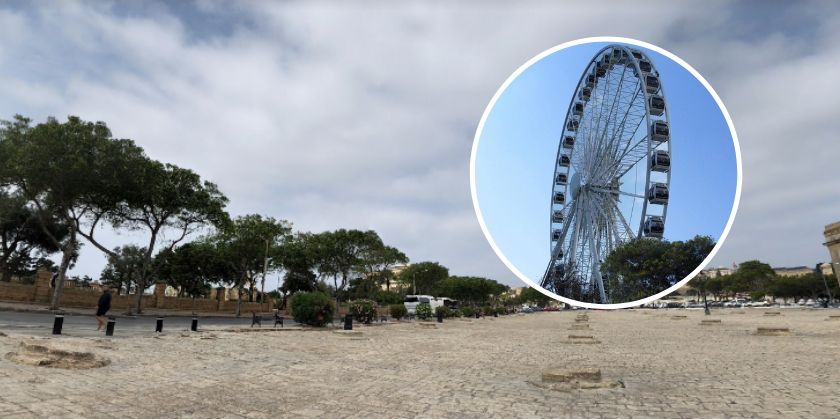 Tista' taqra bil- Malti.
Din L-Art Ħelwa has objected to the erection of a 45 meter high Observation Wheel in Floriana.
The group has argued that it will have a negative impact on the historic character and appearance of Floriana and Valletta, and even Malta's skyline. They added that the structure dwarfs St Publius Parish Church, the Granaries and the Mall Gardens, and will affect the Triton Fountain and the Valletta entrance.
The organisation has filed a formal objection saying that its construction will violate regulation GF11 of the Local Policy of the Grand Harbour Plan (April 2002), which states that such developments will impact the skyline and the Urban Conservation Area (UCA).
They also state that this includes two further objectives which would be breached by its construction. According to the proposed designs, the site will take up to 600 square metres of land, which Din l-Art Ħelwa says will include space already used for parking as well as public events such as concerts. This would breach Policy GF13 of the local plan.
Thirdly, the Ferris Wheel replaces 30 parking spaces. The body said that although this is not a huge number, it would have major consequences for the parking situation. Floriana Local Council had already made their objections known about the Ferris Wheel in April last year, when it was publicized in the Government Gazette.
The Council requested clarification on whether it would be temporary or permanent. It also mentioned similar concerns about issues raised by Din l-Art Ħelwa over heritage and parking in the area.
The public has until the 21st June to submit their objections.