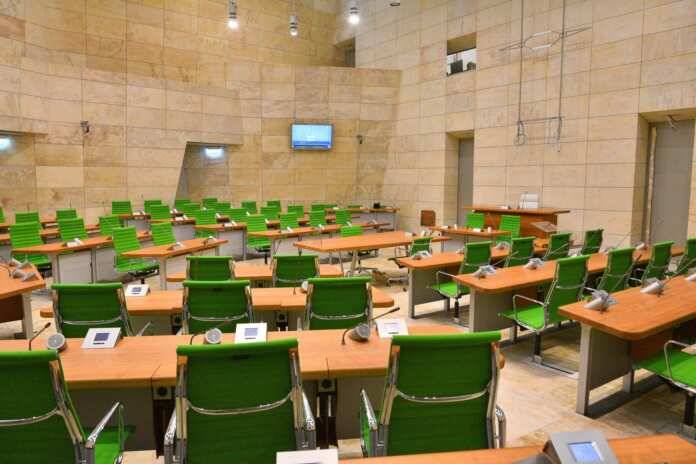 Opposition Leader Adrian Delia's request for Parliament to suspend its agenda for a discussion on the fallout following a Court order to launch a police investigation into former police chief Lawrence Cutajar was rejected by Speaker Anġlu Farrugia on Tuesday afternoon.
The police investigation is being launched over revelations that Cutajar may have tipped off Melvin Theuma, a middleman in the assassination of Daphne Caruana Galizia.
After suspending Parliament for around an hour to make his ruling, Farrugia said that while he shared Delia's concerns on the developments, such a discussion would be premature and risked prejudicing court procedures.
Delia questions 'pact' with Cardona
Following question time, in which PN MPs quizzed Home Affairs Minister Byron Camilleri on Cutajar, Delia had asked – as he often does in the wake of a political controversy – whether any ministerial statement would be made after Abela announced that Chris Cardona would be removed from the post of Labour deputy leader. He questioned what pact had been reached with Cardona, to the jeers of government MPs.
As generally happens when Delia queries about ministerial statements, Speaker Anġlu Farrugia informed him that no statement was planned, leading Delia to present his motion.
In his motion, Delia argued that Parliament should discuss the precarious state of the police force, and the ministerial responsibility that should be assumed by Abela and Camilleri for Cutajar's behaviour. Parliament was thus asked to adjourn to discuss a matter of urgent national importance.
While government whip Glenn Bedingfield conceded that the issue was of national importance, he insisted that it did not qualify as an urgent debate under parliamentary procedure. He also said that parliament risked prejudicing procedures by discussing the matter. However, Delia then noted that his party has long asked for Cutajar's resignation.
Waiting for '32 months'
Farrugia said that that Delia was taking too long make his case, but the PN leader pointed out that he had only spoken for some 3 minutes, and that he was waiting for justice for 32 months.
"The decisions that were not made, the investigations that were not followed, the resignation that should have happened long ago… led to abuses in the process of justice on the most dramatic and macabre case witnessed by this country," he said.
Delia said that others involved in the assassination of Caruana Galizia were still running free, and insisted that Prime Minister Robert Abela failed to reassure the public that all those being implicated would not escape justice.
But Abela said that the opposition had all the opportunity to bring the matter up if it attended the Public Appointments Committee's grilling of Angelo Gafà, who the government has proposed as the next police chief. The PN has boycotted the grilling, believing the selection process to be a sham.
After noting that a police investigation had been ordered into Cutajar, he concluded by stating that he had faith in the police, an assertion that earned him jeers from opposition MPs.