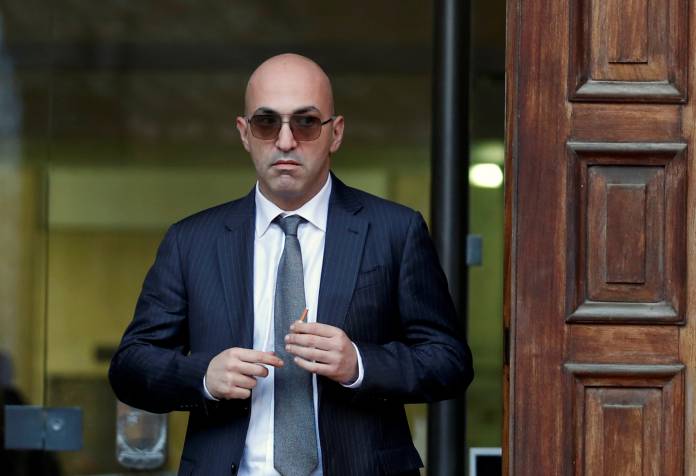 Tista' taqra bil- Malti.
Nationalist Party leader Adrian Delia has denied corresponding at length with Yorgen Fenech, the former Tumas Group CEO accused of ordering the murder of Daphne Caruana Galizia.
Delia was contacted by Newsbook.com.mt and asked whether he would take up PN MP Jason Azzopardi's challenge to resign if proof of hundreds of messages between him and Fenech emerged in Court.
The embattled PN leader has filed a judicial protest against Azzopardi for defamation over the claim, which suggests that Delia kept in regular contact with Fenech after the latter was revealed to be the owner of Emirati company 17 Black, which emails have linked to the offshore structures set up by Keith Schembri and Konrad Mizzi.
In his comments to Newsbook, Delia said there were no grounds for his resignation as he never had established ties with Fenech, calling such claims an outright lie. He also recalled that he had sworn an affidavit on claims that Fenech had donated funds to the party or to Delia in a bid to thwart the re-election of MEP David Casa.
Delia expects Azzopardi's immediate resignation
On the other hand, however, the PN leader said that he expected Azzopardi's immediate resignation, claiming that the MP had spread false messages with the aim of influencing the vote at the party's general council, which defied Delia's wishes and called for a leadership election.
He recalled his judicial protest, in which he argued that Azzopardi had tainted his reputation by spreading rumours that there was a prolonged exchange of messages between Delia and Fenech.
Azzopardi filed a counter-protest in which he had challenged Delia to resign. In his own protest, Azzopardi said that Delia was seeking to avoid the political consequences of his own choices by hiding behind "empty legalistic words."