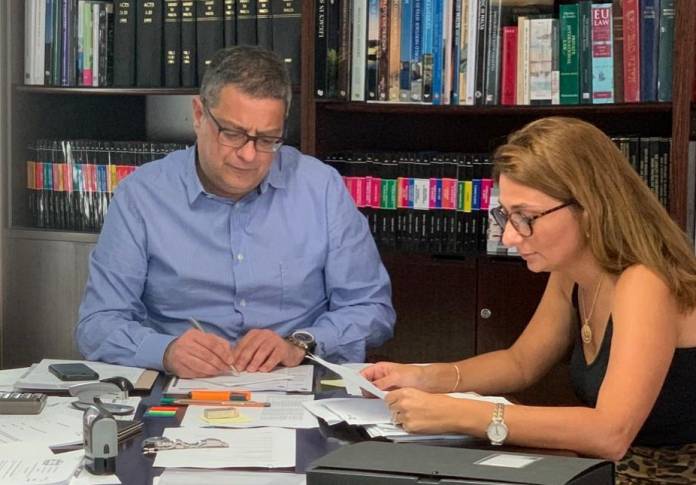 Tista' taqra bil- Malti.
External experts who are tasked with preparing the due diligence report for the two Partit Nazzjonalista leadership hopefuls have asked Adrian Delia to provide more details.
Newsbook.com.mt is reliably informed that the external experts have prepared the report on PN leadership candidate Bernard Grech. Sources speaking to this newsroom said that Delia was given until Monday to submit more documents which have been requested. The due diligence report on Delia has not been concluded.
This newsroom contacted a member of the panel who could not confirm whether more information was requested from Delia.
Newsbook.com.mt also asked Delia about the issue. The PN leader said that he would reply to all questions once the due diligence exercise was completed. "Until such time it would be in the best interest of the tranquillity of the process to allow the experts to do their job without external speculation," he said.
His rival, Bernard Grech was asked the same question. The lawyer and leadership hopeful told this newsroom that he had submitted all documents which had been requested from him until the established deadline. He added that at present the panel had not requested additional documents or information.
Grech already said that he will publish the due diligence report once he receives it.
The PN Leadership Race is expected to be held somewhere during the end of September and beginning of October. Voting will be held over a number of days in various party-owned clubs to minimize the number of people gathering in one place.
The candidates' commission chaired by Colin Bowman has appointed a number of experts to vet both candidates. According to the party's statute, this audit process is done to assess the candidate's suitability for the post. Bowman confirmed that both candidates are suitable candidates for the leadership post. According to the information this newsroom received, the experts appointed to oversee the due diligence process require more information from Delia.
The committee has up to six weeks starting from 10 August to submit its report to the candidates' commission.
In the meantime the candidates' commission issued a press release as a reaction to what the Civil Society Network stated regarding Delia's due diligence, saying that he failed in the process.
The Commission, chaired by Colin Bowman, denied this and stated that the process is still ongoing.
The PN leader Adrian Delia gave his reaction on Facebook. He said that those who made the allegation do not have the party's interest at heart.