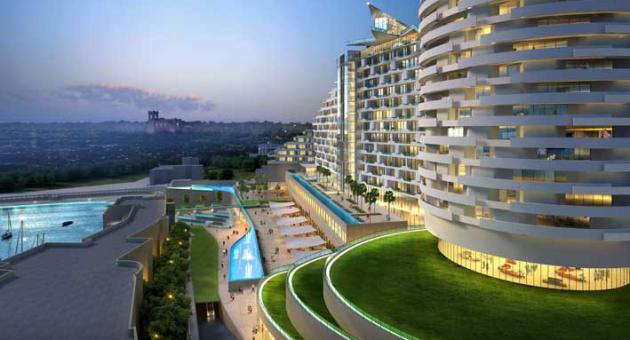 Arnold Cassola former Chairman of Alternattiva Demokratika, said the db Group itself admitted that it acquired the ITS land at a price much lower than the going market rate.
Cassola insists that db Group acquired the land in question for €15 million and is valuing it at €60 million. He explains how this sums up to €144 million less than the price qouted in the KPMG Government Masterplan in 2016.
"Did Malta break EU rules?" – Brigulio
Sliema councillor and MEP candidate Michael Brigulio wrote a letter to the European Commissioner for Competition Margret Vestager on the transfer of public land to the db Group which is a private company. In his letter, Brigulio is also saying that the transfer is creating doubt on whether EU laws have been broken or not.
Brigulio is asking Vestager to investigate this case thoroughly even though in the past days the Commission has said that it is not in a position to evaluate whether the funds from the sale of the land were utilised for the benefit of the state or not. He said that it needs to be investigated whether the Government was acting as a private vender and whether the land was being sold as the current market value.
The Sliema councillor progressed by chronicling what he defined as the facts of the story. Projects Malta had issued a call for proposals on touristic utilisation of the land in question. The intention was to allow a 99-year concession. He sustains that no tender was ever issued as per normal procedure. Then in 2016 the Government announced that the negotiations on the land acquisition by the db Group was finalised against a payment of €60 million. However, in February 2017, the land was transferred to the company for €15 million payable to the Government without interest over 7 years.
Michael Brigulio further added that the project will have an impact on the whole northern coast of Malta. He also mentioned how notwithstanding the fact that the Planning Authority had approved the development of the land, legal appeals will be served. He is therefore asking the Commissioner to ask the Maltese government for transparency on the terms of sale, to evaluate the true value of the land and to determine if the Maltese government has breached EU laws or not.