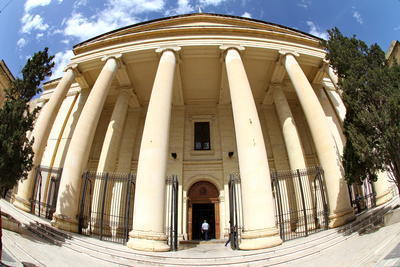 Tista' taqra bil- Malti.
George Degiorgio, one of the three men who stand accused of murdering journalist Daphne Caruana Galizia has filed a fresh application to suspend proceedings against him before the Criminal Court.
The application was filed before the First Hall, Civil Court, requesting that the proceedings are suspended "with immediate effect" until the case he filed on the legality of phone-tapping is decided.
Read: Daphne's murder: Degiorgio files application challenging phone tapping law
Degiorgio known as iċ-Ċiniż, along with his brother Alfred Degiorgio (il-Fulu) and Vince Muscat (il-Koħħu) stand accused of murdering Caruana Galizia. Before the Civil Court, Degiorgio challenged a law which empowers the Security Service to tap his phone calls as unconstitutional.
The Prosecution has made reference to such intercepts. Degiorgio pointed out that however, no recordings or transcripts were ever produced in court, arguing that therefore there was no proof of their existence.
Madam Justice Edwina Grima will preside over the preliminary hearing scheduled for 31 October before the men go to trial. Despite the preliminary hearing scheduled for the end of the month, this does not automatically mean that the men will stand trial soon. If the jury does not start within seventeen months the men will be eligible for bail.
Lawyer William Cuschieri appeared for Degiorgio.