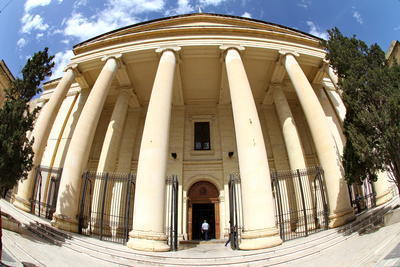 Tista' taqra bil- Malti.
The First Hall of the Civil Court in its Constitutional jurisdiction has rejected claims that the police and prosecutors were breaching the rights of the three men accused of murdering journalist Daphne Caruana Galizia, when they failed to demand the laptop from her family.
A case against the Commissioner of Police and the Attorney General was filed by lawyer William Cuschieri who is appearing for Alfred Degiorgio. It was argued that the Police Commissioner failed from presenting all the evidence when it failed to present the laptop while evidence was being compiled before Magistrate Claire Stafrace Zammit.
Cuschieri argued that it was important that the laptop was analysed as it 'could contain sensitive information' about who could be responsible for her murder.
Mr Justice Mark Chetcuti described the action filed as "very premature". A formal Bill of Indictment was issued earlier on in July against the three men. The court said that there was no obstacle to Degiorgio asking the Criminal Court to ensure that evidence be exhibited.
"The failure to utilise ordinary remedies cannot by substituted with an application before the Constitutional Court," the judge said.
The Court said that at this stage it is still too early to say whether there was evidence that could have been presented and hadn't, and whether this failure was itself a cause of a breach of rights.